Golden Era of Claude onesta – 15 years, 13 medals!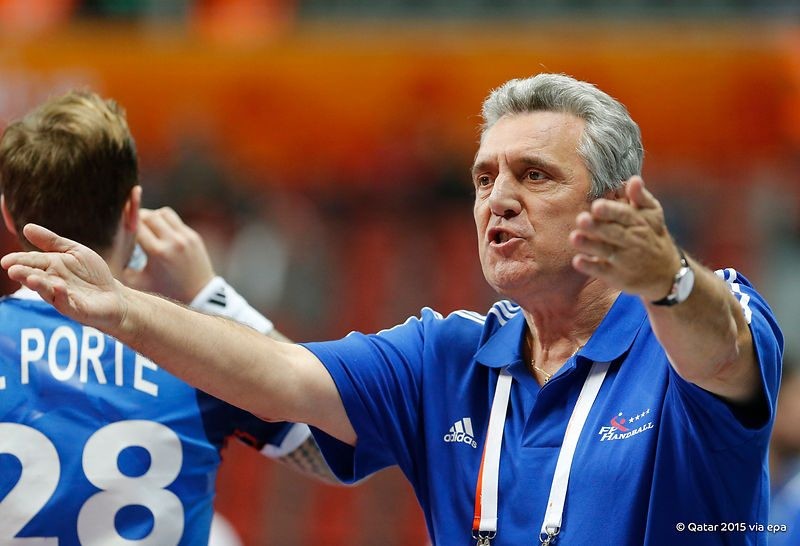 The Era of Claude Onesta in French handball coming to an end! After 15 years and many, many fantastic results, one of the all-time most succesful handball coaches will give a baton to his "student" Didier Dinart.
Onesta, who succeed Daniel Constantini after WCh 2001, won 12 medals at major handball events (WCh, EURO events and Olympic Games) with silver at Mediteranean Games – 13 in total. Truly amazing!
Here is the list…
 Olympic Games

5e place in Athens, 2004
 Gold medal in Beijing, 2008
Gold medal in London, 2012
 Silver medal in Rio, 2016

World Championships

 Bronze medal in Portugal, 2003
 Bronze medal in Tunisia, 2005
4e place in Germany, 2007
 Gold medal in Croatia, 2009
Gold medal in Sweden, 2011
6e place in Spain, 2013
Gold medal in Qatar, 2015

European Championships

6e place at EHF EURO 2002 in Sweden
6e place at EHF EURO 2002 in Slovenia
 Gold medal at EHF EURO 2016 in Switzerland
 Bronze medal at EHF EURO 2008 in Denmark
 Gold medal at EHF EURO 2010 in Austria
11e place at EHF EURO 2012 in Serbia
 Gold medal at EHF EURO 2014 in Denmark
5e place at EHF EURO 2016 in France

Mediteranean Games

 Silver medal in Pescara, 2009