Gudjon Valur Sigurdsson to miss WCh 2019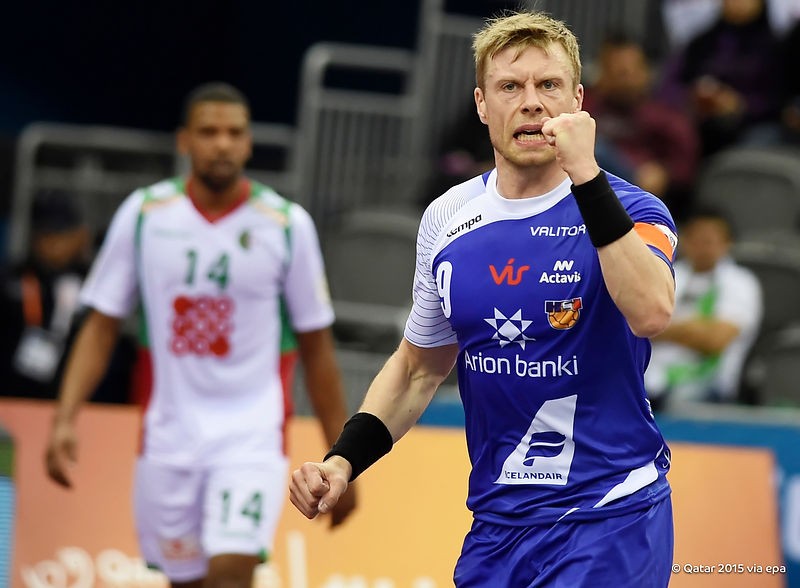 Iceland will play at WCh 2019 in Munich without all-time TOP scorer Gudjon Valur Sigurdsson. The 40-years old left wing will miss the upcoming event due injury which will be a serious blow for the team led by Gudmundur Gudmundsson, who came back to the bench after great success with the Danish national team – winning the Olympic gold in Rio 2016.
Iceland will play against Croatia in Group B opener.
Icelandic squad for WCh 2019:
Goalkeepers: Ágúst Elí Björgvinsson and Bjorgvin Páll Gústavsson
Left wing: Bjarki Már Elísson and Stefán Rafn Sigurmannsson
Right wing: Arnór Þór Gunnarsson and Sigvaldi Gudjónsson
Left-back: Aron Pálmarsson and Ólafur Gudmundsson
High back: Ómar Ingi Magnússon and Teitur Örn Einarsson
Playmaker: Elvar Örn Jónsson, Gísli Þorgeir Kristjánsson and Haukur Þrastarson
Line-players: Arnar Freyr Arnarsson and Ýmir Örn Gíslason
Defense players : Daniel Thor Ingason and Ólafur Gustafsson