Gullden joins CLUB 100 – Gorbi still unattainable!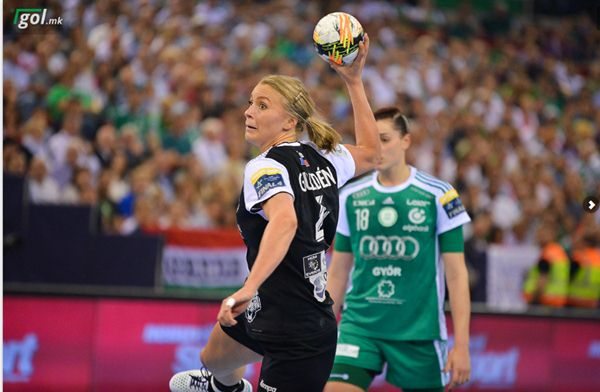 The Swedish star Isabelle Gullden netted 15 goals at the Women's EHF CL Final and reached the number 108 in total which put in her hands trophy for the goal scorer of the season 2015/2016 in European elite competition. The CSM Bucharest star joined CLUB 100 – the girls who scored 100 and more goals in a single EHF Champions League season.
The record holder is Gyori star Anita Gorbicz, who netted unbeliavable 133 goals in epic season 2011/2012, when her team lost final against ZRK Buducnost Podgorica.
So, here are the girls from CLUB 100:
Anita Gorbicz (Gyori, 2011/2012) – 133
Timea Toth (HYPO, 2007/2008) 127
Grit Jurack (Viborg HK, 2008/2009) – 113
Elena Polenova (Zvezda Zvenigorod, 2007/2008) – 111
Isabelle Gullden (CSM Bucharest, 2015/2016) – 108
Bojana Popovic (ZRK Buducnost, 2011/2012) – 106
Cristina Neagu (ZRK Buducnost, 2014/2015) – 102
Andrea Penezić (ZRK Vardar, 2014/2015) – 102
Anita Gorbitz (Gyori, 2007/2008) – 102
Cristina Varzaru (Viborg HK, 2009/2010) – 101
PHOTO: gol.mk, Filip Viranovski