Gurbindo stays in Barcelona until 2016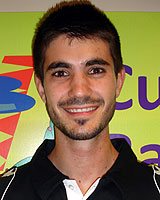 Eduardo Gurbindo had his contract expiring at the end of this season, but Barcelona does not want to see him go, and have offered him a new two-year contract, which the 26-year old Gurbindo accepted. He won the ASOBAL league with Barcelona last year, and have won the bronze medal with Spain at the recently ended European Championship 2014 in Denmark.
Gurbindo played for Portland San Antonio, BM Torrevieja and BM Valladolid before joining the Catalan club.