EHF
Gyori Audi ETO KC going for 6th EHF CL crown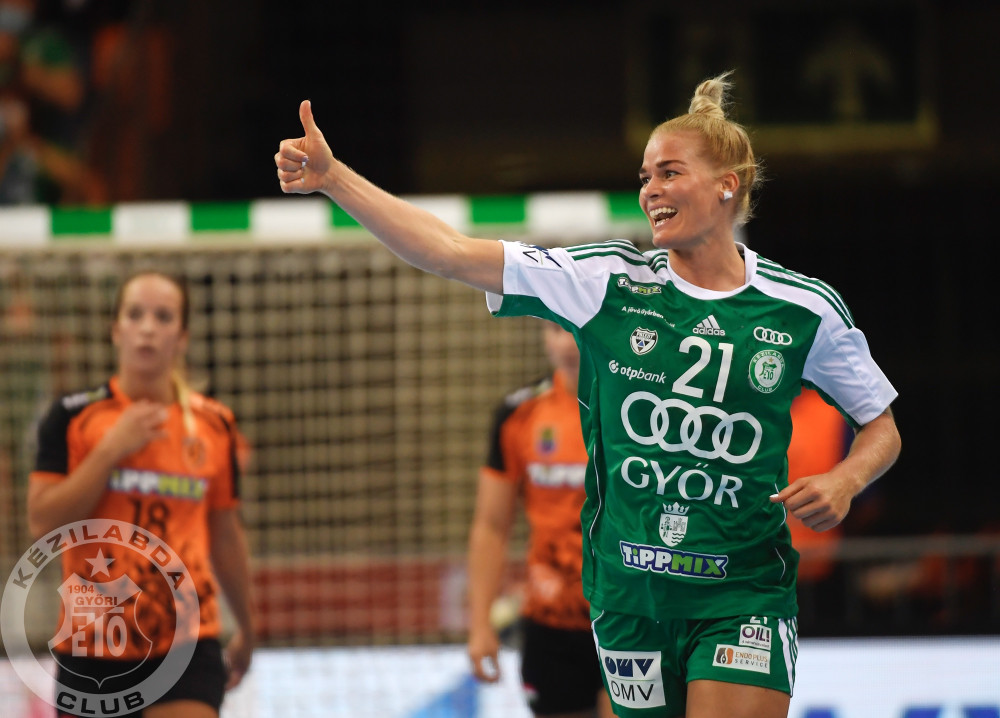 Gyori Audi ETO KC going for their sixth title at Women's EHF Champions League! In the first Final4 event at MVM Dome in Budapest, team of Martin Ambros beat Danish Esbjerg 32:27 (15:15).
After tough first half in which Esbjerg had initiative, in the second "home team" prevailed. Stine Bredal Oftedal netted five goals for the winning team. In the losing team Henny Reistad scored 8 goals, but he was alone…
Györ – Team Esbjerg 32-27 (15-15)
Györ : Stine Oftedal 5, Linn Blohm 4, Csenge Fodor 4, Anne Mette Hansen 3, Eun Hee Ryu 3, Silje Solberg 2, Dorottya Faluvegi 2, Crina Pintea 2, Veronica Kristiansen 2, Viktoria Lukacs 2, Nadine Schatzl 2, Estelle Nze-Minko 1.
Team Esbjerg : Henny Ella Reistad 8, Vilde Ingstad 5, Kristine Breistøl 5, Kaja Kamp Nielsen 3, Mette Tranborg 2, Marit Jacobsen 2, Sanna Solberg-Isaksen 1, Michala Møller 1.