Handball-Planet presents Men's TOP 10 Handball Stars at the Olympic Games!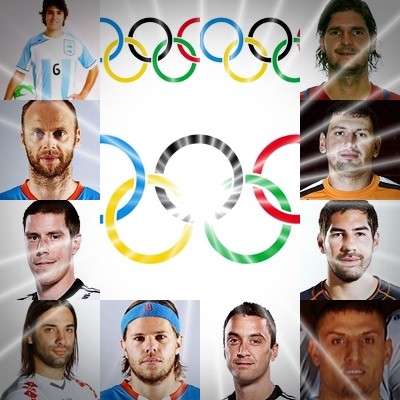 Handball-Planet.com presents TOP 10 stars of the "Men's Tournament at the Olympic Games in London.
They are:
MIKKEL HANSEN (LEFT BACK, DENMARK=
IVANO BALIC (PLAYMAKER, CROATIA)
MOMIR ILIC (LEFT BACK, SERBIA)
LASZLO NAGY (RIGHT BACK, HUNGARY)
DIEGO SIMONET (PLAYMAKER, ARGENTINA)
ARPAD STERBIK (GOALKEEPER, SPAIN)
NIKOLA KARABATIC (PLAYMAKER, FRANCE)
OLAFUR STEFANSSON (RIGHT BACK, ICELAND)
VISSEM HMAM (LEFT BACK, TUNISIA)
KIM ANDERSSON (RIGHT BACK, SWEDEN)
ENJOY FANTASTIC HANDBALL EVENT FROM 29TH OF JULY!