Three years in a row, Norwegian superstar Sander Sagosen, conquered handball world by votes of handball journalists and fans all around the globe. The 22-years old playmaker, ex-star of Danish Aalborg and future one of PSG Handball, made a hat-trick in contest for the SportHero Young World Handball Player which is perfect conclusion of the first part of his career before trip to the City of Light. He speaks for Handball-Planet.com.
First of all, I am very happy to be able to win it for the third time. My first part of career have gone too fast. These three years in Aalborg were amazing for me. I have learned so much and got a lot of responsiblity on the playing court. Of course, I met a lot of good people.
The first big event in new Olympic cycle (WCh 2017 in France) put light on your generation. Beside you, Remili, Fabregas, Janc, Tollbring, Nillsson and Co, became world-wide famous. How do you see their progress, and maybe, from your point of view, could you praise and predict a big career for some other young gun, which name wasn't under media (journalists) radar?
Yeah, It was a great tournament for me and Norway, but also other young players. For example, you have a player like Nedim Remili, who is already one of the best lefthander back players in the world. I don't have such a good overview apart those guys who are in media, but in Norway, we have a lot of good right backs like Tønnesen, Tangen, Reinkind and Magnus Rød. The last one, Magnus, I think he will be really good.
Starting a few years ago, a lot of handball people compare you with Nikola Karabatic by calling you "baby Karabatic". Most people expect from you to lead world's handball like Nikola did it during almost whole career. Is it tough to has that on your back?
It's a big honour for me to be compared with big players like him. I am taking it as a compliment for the work. That is a huge motivation for me to work even harder. I want to have successful career, just he has.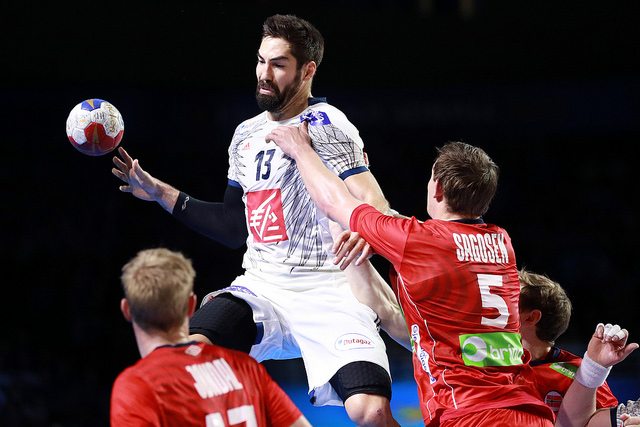 Probably you faced already with a question "Why Sander goes to Paris in a moment when Karabatic and Hansen are still in the power and will be in upcoming years based on their ages?". How this look like from your point of view?
Decision to go to Paris and play with the best world's players on daily level will bring the last piece in my game. I will learn from the ones, who have gone the same way as I am going now. And, of course, I will fight in my way for more time on the playing court. I want to be a part of the team who will win EHF Champions League, and PSG is the team who always going for it. When PSG Handball come in the line, then it was easy for me to decide, where I will set my future.
Norwegian national team "exploded" under Christian Berge, but also with some new generation of the players. You won first medal in France and it is not tough to predict that you will win some more in the future as part of TOP 4-5 of world's handball. About what you are dreaming now?
Silver medal winning in France was a great moment of my career. I hope that Norway is a little bit more famous after our success in Bercy (laugh). My dream is to win the EHF Final4 with PSG, but also to bring Norway to gold medals in upcoming competitions. That is why I work for every single day and hopefully, it will come true.
You got tough group for Men's EHF EURO 2018 with France, Belarus and Austria. Crossing with Group A where are Croatia, Sweden, Serbia and Iceland is even more serious. If you want to go to semi-final, world champions or TOP quality host have to be out. Where is the place of Norway in January?
Norwegian team has showen that is able to beat anyone. Despite tough group, we are really good team in this moment and we are aiming for semi-final in Zagreb and to win more medals. We have fair chance for it – concludes Sander Sagosen.
PHOTO: France 2017