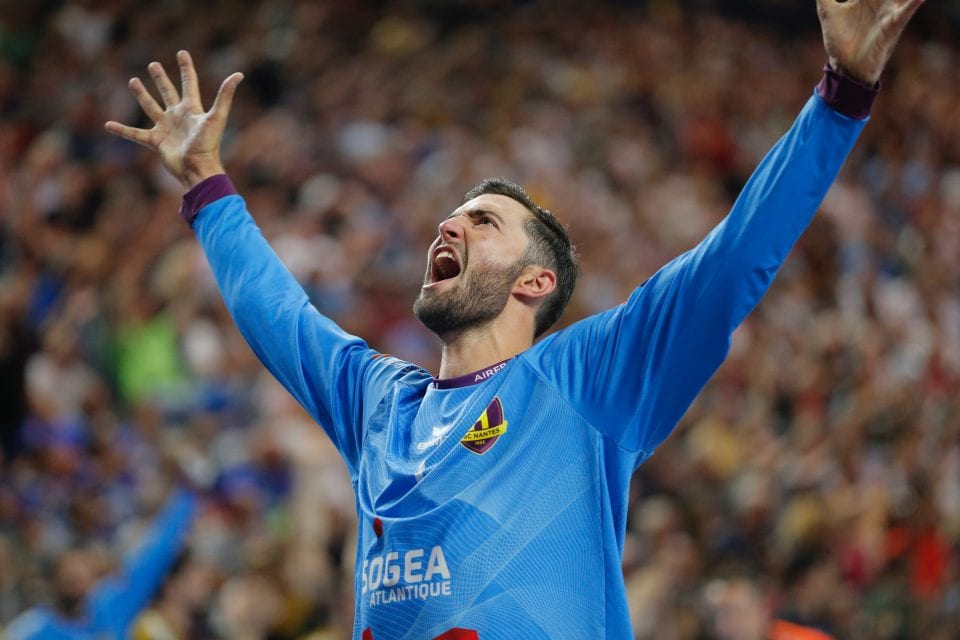 HBC Nantes presented roster for the season 2021/2022.
Five players will leave the club Adrià Figueras (Chartres), Sebastian Augustinussen (Stuttgart) , Eduardo Gurbindo (HC Vardar 1961) and Olivier Nyokas (Rakometen klub Metalurg Skopje) while Cyril Dumoulin and Mathieu Bataille will join Tremblay en Proligue.
At age 38 after 11 years in the club Rock Feliho ended career.
Right back Linus Persson (US Ivry) and left back Alexander Shkurinskiy (Meshkov Brest) signed contracts until 2023.
Pedro Portela (right wing Tremblay) and Ruben Marchan (pivot Ademar Leon) will stay until 2024.
Experienced goalkeeper Mickaël Robin (goalkeeper Créteil) will be a backup for Emil Nielsen in next season.
Kiril Lazarov (2022), Valero Rivera (2023), Thibaud Briet (2025) and Théo Monar (2024) extended their deal.
ROSTER 2021/2022:
Goalkeepers:Emil NIELSEN, Mickael ROBIN,
Line players: Dragan PECHMALBEC, Ruben MARCHAN, Théo MONAR
Back-line: Thibaud BRIET, Rok OVNICEK, Milan MILIC, Linus PERSSON, Alexandre CAVALCANTI, Alexander SHKURINSKYI, Aymeric MINNE, Kiril LAZAROV, Lucas DE LA BRETECHE.
WINGS: Baptiste DAMATRIN, Valero RIVERA,Pedro PORTELA,David BALAGUER,