Mid-East Europe
"HUNGARIAN BEAST TO STAY AT HOME" – Bence Banhidi extends in Szeged until 2025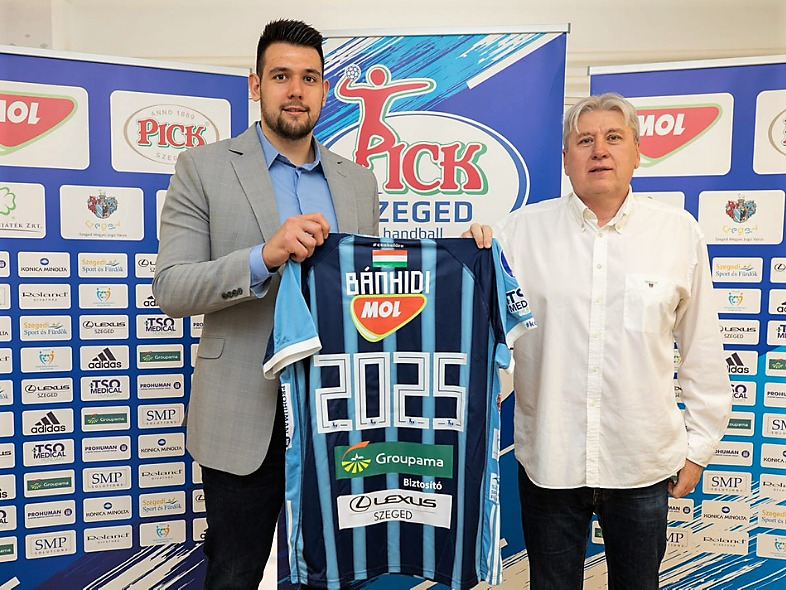 MOL Pick Szeged have announced contract extension with one of the best line-players in the world of handball, Bence Banhidi. The new contract has been sign until summer 2025.
"The news I'm happy to announce to our fans now is like a big win. This wording is not an exaggeration, as we competed with the biggest clubs for Bence's long-term contract, so we won an extraordinary battle. We managed to extend his contract with an excellent player from our club. Our national team stand, Bence Bánhidi, will remain a player of MOL-PICK Szeged until 2025. In addition to our new certifications, this is a serious reinforcement, we have managed to agree on one of our greatest values, and it is a great happiness for everyone to remain a sure member of #handballfamily for another four years, said Dr. Peter Erno Szucs, MOL Pick Szeged chairman.
Banhidi is a part of the club since 2016. He is born in Gyor.
"I feel good about the team in town, an athlete doesn't need more than that." We are fighting for serious goals and I want to achieve this with my teammates. This extension of the contract also indicates that I am planning for the long term in Szeged, where excellent professional work is taking place. My development is assured, we have a great fan base behind us, and from the end of the year we will be able to play in an Arena that can become one of the strongholds of Europe. I will remain a member of this team and I will be working to collect trophies both at home and on the international stage, said Bence Bánhidi.
PHOTO: MOL Pick SZeged, Eliza Sólya