Balkan
RK Celje PL to lose Slovenian title after 8 years?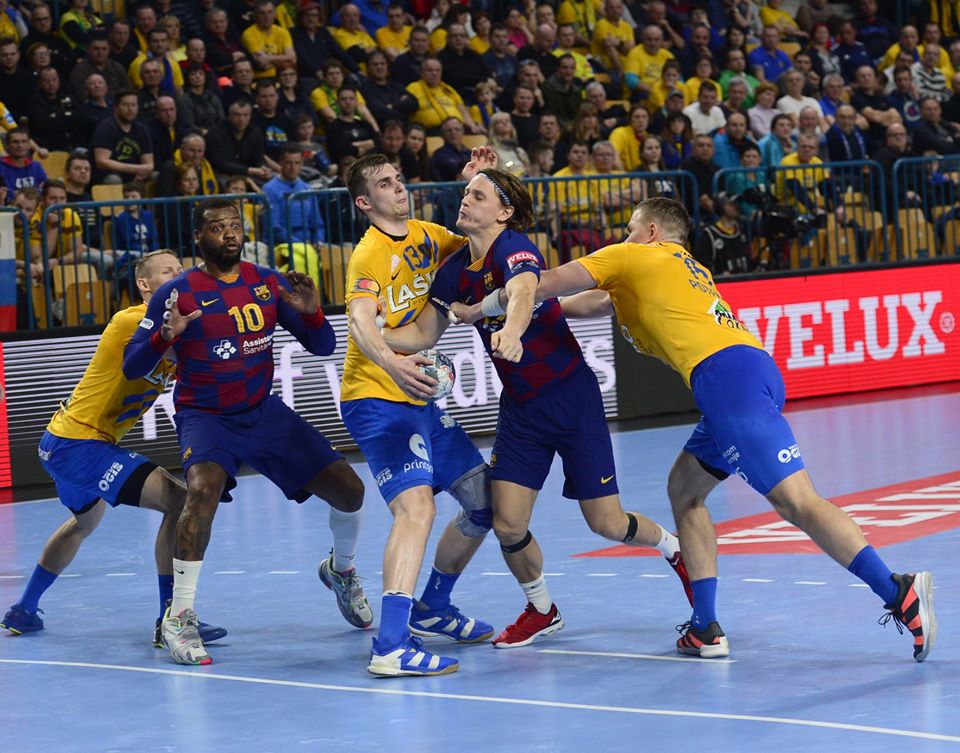 RK Celje Pivovarna Lasko are on the way to lose the Championship title in Slovenia after 8 years! RK Gorenje beat the biggest rivals 30:22 (19:10) in derby which meant a lot to both team.
Three teams have chances to come first to the finish line in the last few rounds – RK Trimo Trebnje, RK Celje and RK Gorenje.
RK Gorenje Velenje :  RK Celje Pivovarna Laško 30:22 (19:10)
RK Gorenje Velenje: Panjtar 15 odb, Taletović; Haseljić 3, Tajnik 7, Pajt 4/3, Velić, Starc, Miklavčič 3, Drobež, Komar, Sokolič 1, Verdinek 2, Grmšek 1, Slatinek Jovičić 4, Kavčič M. 4, Ravnikar 1;
RK Celje Pivovarna Laško: Ivić, Vujović 10 odb; Cvetko 2, Mazej 1, Dragašević, Razgor, Marguč 2/1, Grošelj 2, Poteko 2, Janc 4, Kodrin, Horžen 2, Kljun, Mlakar 3, Novak 3/3, Načinović;
STANDING:
1.

Trimo Trebnje

23
19
1
3
708:606
39
2.

Celje

23
19
0
4
745:566
38
3.

Gorenje

21
18
1
2
633:520
37
4.

Koper

23
13
1
9
653:629
27
5.

Jeruzalem Ormoz

23
12
2
9
689:686
26
6.

Slovenj Gradec

23
12
1
10
641:643
25
7.

Ribnica

23
11
1
11
691:691
23
8.

Loka

23
10
2
11
589:605
22
9.

Maribor

21
8
2
11
563:567
18
10.

Slovan

23
7
2
14
600:644
16
11.

Dobova

22
7
0
15
597:650
14
12.

Ljubljana

22
4
2
16
584:676
10
13.

RD Izola

22
3
4
15
535:657
10
14.

Krka

22
2
5
15
546:634
9