The Latest
Limoges Handball THINK BIG: Jure Dolenec is important sign for the future?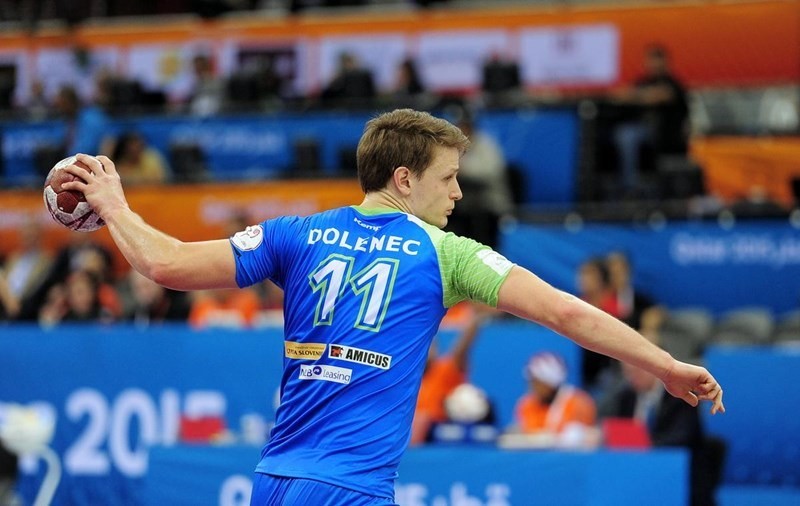 One of the best European right back players, Jure Dolenec, will get back to the French championship from the next summer, according to Handball-Planet.com sources.
The 33-years old lefthander will leave Spanish Barca in direction French Limoges Handball.
The newcomers in the French elite competition are currently on fantastic 8th place, but it looks that they will be able to fight for EHF Cups places in the future.
After four years in Barca (2017-2021), Dolenec will get back to France, where he "made his name" playing at Montpellier Handball between 2013 and 2017.
His native teams in Slovenia were Loka and RK Gorenje Velenje (2011-2013).
Dolenec's two compatriots, Dragan Gajic and Igor Zabic are already in Limoges.
STANDING:
| | | | | | | | | |
| --- | --- | --- | --- | --- | --- | --- | --- | --- |
| 1. | Paris SG | 24 | 23 | 0 | 1 | 832:618 | 46 | |
| 2. | Montpellier | 25 | 20 | 3 | 2 | 786:677 | 43 | |
| 3. | Nantes | 24 | 17 | 3 | 4 | 721:617 | 37 | |
| 4. | Nimes | 23 | 14 | 2 | 7 | 662:619 | 30 | |
| 5. | Aix | 22 | 13 | 2 | 7 | 615:578 | 28 | |
| 6. | Chambery Savoie | 24 | 11 | 4 | 9 | 651:668 | 26 | |
| 7. | Toulouse | 25 | 11 | 2 | 12 | 714:721 | 24 | |
| 8. | Limoges | 23 | 10 | 3 | 10 | 670:714 | 23 | |
| 9. | St. Raphael | 23 | 9 | 3 | 11 | 656:673 | 21 | |
| 10. | Chartres | 24 | 9 | 0 | 15 | 642:700 | 18 | |
| 11. | Dunkerque | 25 | 7 | 3 | 15 | 631:676 | 17 | |
| 12. | Cesson Rennes-Metropole | 24 | 5 | 5 | 14 | 632:699 | 15 | |
| 13. | Istres | 21 | 5 | 3 | 13 | 534:611 | 13 | |
| 14. | Creteil | 21 | 6 | 0 | 15 | 550:589 | 12 | |
| 15. | Ivry | 21 | 5 | 2 | 14 | 556:607 | 12 | |
| 16. | Tremblay | 23 | 3 | 1 | 19 | 582:667 | 7 | |