EGYPT 2021
Important win for Egypt, hard one for France against Algeria!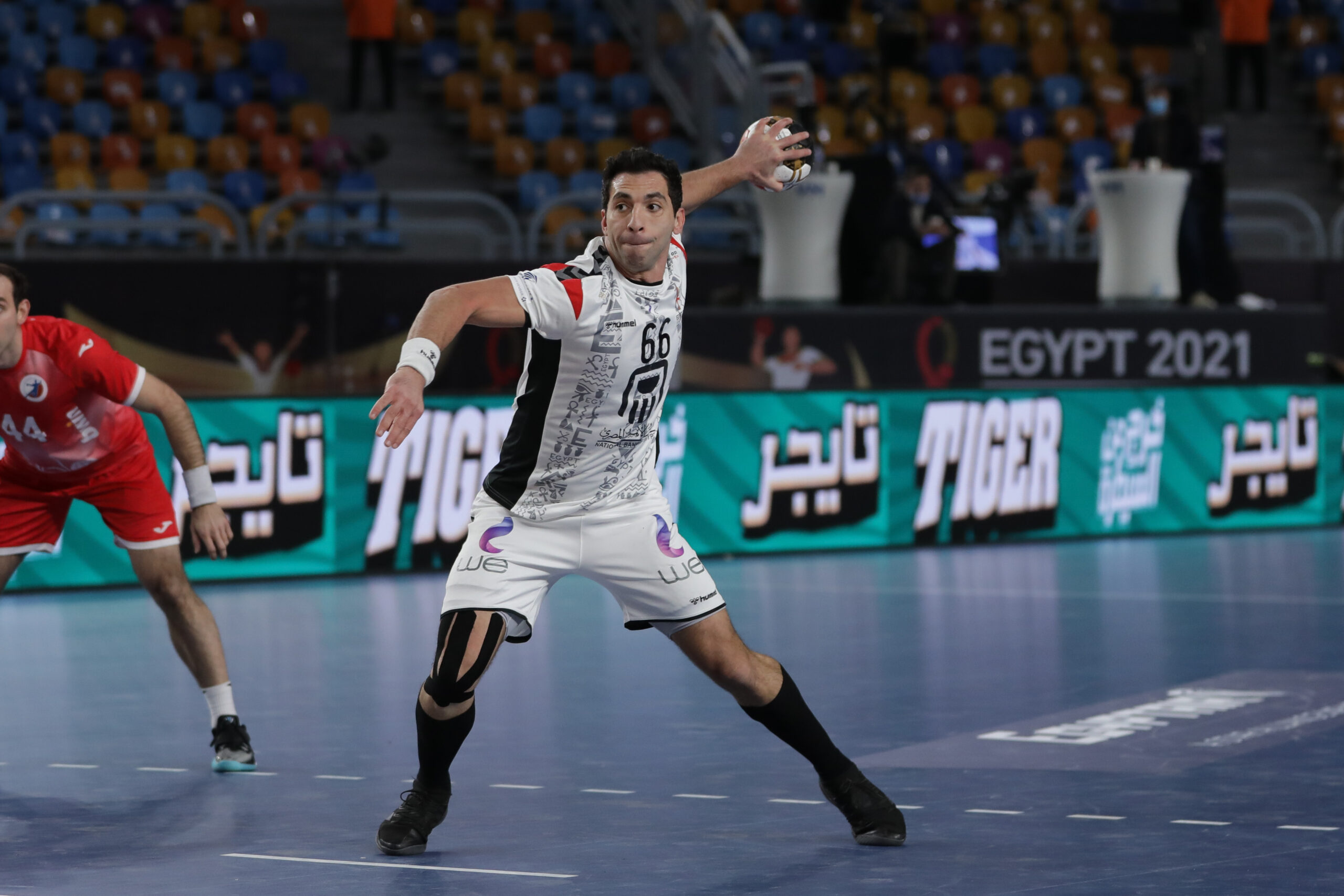 Egypt opened their main round fixtures with a decisive win against the Russian Handball Federation with a score of 28:23.
The first period ended with Egypt seven goals ahead, and Mohamed Mamdouh scoring six goals to put his country within arms length from their opponents. The first 30 minutes also saw Aleksandr Ermakov leave injured though he did return in the second period to take part, as Egypt lead 15:8.
Egyptian keeper Mohamed El Tayyar made a number of exceptional saves in the second period as Egypt kept up the heat on their opponents who were no match for them – but the excellent result was mired by the loss of talismanic captain Ahmed El Ahmar to injury.
Egypt's El Ahmar won the man of the match award, having amassed six goals before going off injured. Egypt faces Belarus next, while the RHF faces North Macedonia in the second round of games in Group IV.
Russia – Egypt 23-28 (8-15)
Russia: Sergei Mark Kosorotov 8, Dmitrii Zhitnikov 4, Pavel Andreev 4, Aleksandr Kotov 2, Sergei Kudinov 2, Daniil Shishkarev 1, Igor Soroka 1, Denis Vasilev 1.
Egypt: Mohamed Mamdouh 7, Ahmed Elahmar 6, Mohammad Sanad 6, Ali Zein 4, Yahia Omar 2, Yehia Elderaa 2, Eslam Hassan 1.
By winning against Algeria 29:26 (16:14), in its first match of the main round of the world championship, the French team made a big step towards the quarter-finals.
France had a lot of problems against the underdogs from Africa, they were down 5:1 and 9:5 in the first half, and then in front 12:9. Still, Algeria refused to surrender, made another comeback, and took the lead 21:20. The game was tied at 26:26 but the experienced French team knew how to play the late drama, and scored three times without conceding in the last few minutes.
France – Algeria 29-26 (16-14)
France: Dika Mem 4, Ludovic Fabregas 4, Kentin Mahe 4, Nicolas Tournat 3, Nedim Remili 3, Valentin Porte 3, Melvyn Richardson 2, Jean Jacques Acquevillo 2, Luc Abalo 1, Michael Guigou 1, Adrien Dipanda 1, Luka Karabatic 1 .
Algeria: Messaoud Berkous 7, Abdi Ayoub 6, Daoud Hichem 3, Reda Arib 3, Redouane Saker 1, Hichem Kaabeche 1, Rahim Abdelkader 1, Sofiane Bendjilali 1, Oussem Boudjenah 1, Moustapha Hadj Sadok 1, Zohir Naim 1.