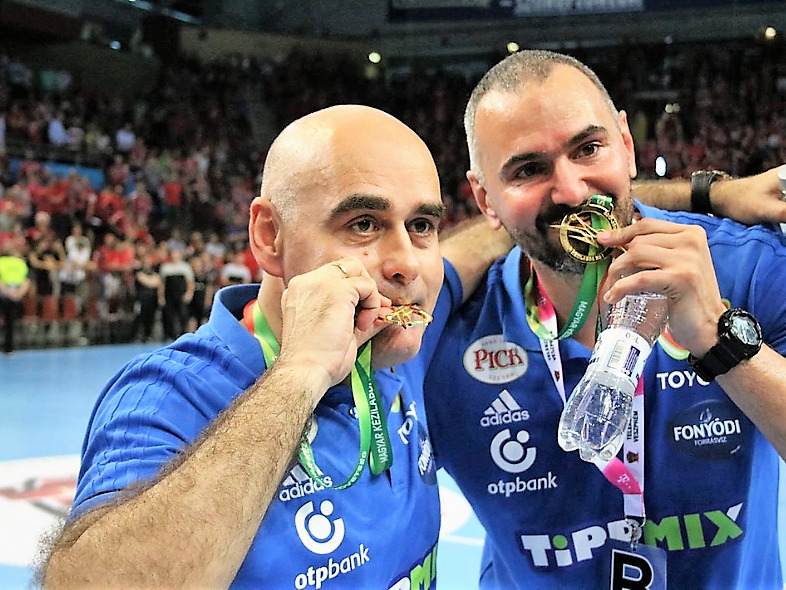 Our club extended the contract of our head coach, Juan Carlos Pastor, until June 30, 2023.
Chairman of the club dr. Peter Erno Szucs, announced that Juan Carlos Pastor and his professional staff (Marko Krivokapics, Nenad Damjanovic, Djordje Ignjatovic) extended contract until June 30, 2023.
Pastor came to Szeged in 2013.
Our Spanish head coach came to us in 2013.
The biggest achievements are EHF Cup trophy in 2014, but also Hungarian championship titles in 2018 and 2021, and one Cup title: 
– I am very happy to be the head coach of MOL-PICK Szeged for another two years. I think we are doing a very good job and the atmosphere is excellent both at the club and within the team. The goals we have set have also been achieved, and I want to continue to do so in the future. Now my goal is to continue these successes. I look forward to starting in July to start work for next season. We definitely want to improve. We work hard every day. It will be important next season to move to our new Arena, it will be a big step forward for everyone. I signed for two years, but for me, the next day is always the most important thing, "said head coach Juan Carlos Pastor