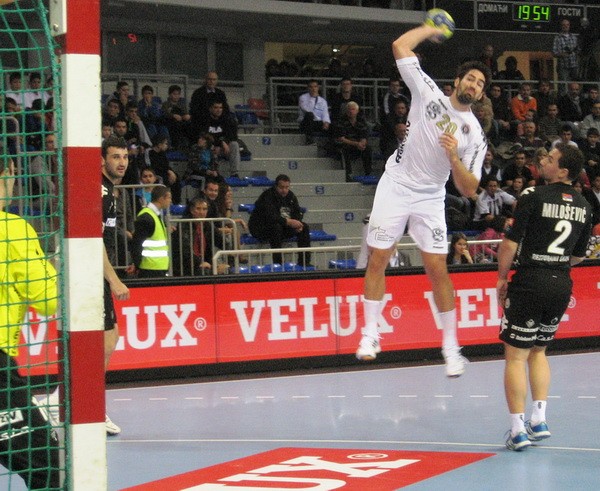 Nikola Karabatic and Dragan Gajic spoke to balkan-handball.com after the game in Nis against Partizan in which their team won 32:29.
"It was a hard game, and it's obvious that Partizan made a huge progress compared to last season, now they have Mitrovic, Maksic and others that play great. We fought to the end and this victory today is a very important one. We played the last 10 minutes very well, especially in defence, and with four counter-attacks we won the game. It was great to be back in the city where I was born." – said Karabatic
Dragan Gajic was the top scorer with 12 goals and key player of Montpellier.
"We knew it'd be a hard game, and we knew that in Cair a "hell" atmosphere is expecting us. Partizan showed that they are a good team, and this victory was so needed for us, and we hope from here that we will only have positive run. I'd like to thank the hosts for letting us use their equipment, as ours did not arrive." – added Gajic.