Transfers
LAST STOP BEFORE PARIS? Torbjorn Bergerud to play at GOG in season 2021/2022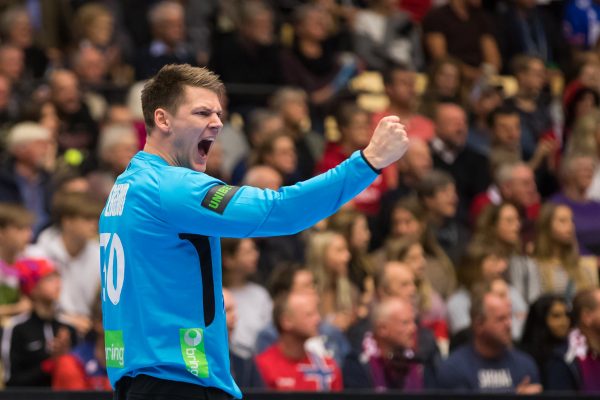 The Norwegian goalkeeper Torbjørn Bergerud will reinforce one of the best Danish team GOG in season 2021/2022.
The 27-year-old Bergerud, who was among the driving forces for Norway at the World Cup in Egypt, changes from Flensburg-Handewitt on a one-year contract.
"At GOG, we are very proud and we are very happy to be able to associate such a great international top name with the club. It testifies that we are recognized among the best players in the world as top teams at national level and that the club "also has a good name in Europe. The agreement has been reached in a really good collaboration with CHJ Management," says GOG director Kasper Jørgensen about the contract.
Torbjørn Bergerud knows GOG very well in advance, as he played for TTH Holstebro in the Danish league before moving to Flensburg-Handewitt.
"GOG is a club that plays fast and good handball, and I am sure that it can help to develop me as a player. In addition, GOG is among the top teams in Denmark, and it was important for me to come to a club "I think the squad looks very strong, and GOG has every opportunity to play for the gold," says Bergerud about the move to the South Funen club, where he also looks forward to playing at home.
"It is a small and compact arena, where the spectators get very close. It provides a good setting for the matches, and I have always thought it was fun to play in Gudme," says Torbjørn Bergerud, who has 94 Norwegian national matches on his CV.
The club change means that Bergerud will again be a teammate with Anders Zachariassen, with whom he has played in Flensburg-Handewitt, and until then the Norwegian can get tips and tricks about Gudme from his current teammates Lasse Møller, Lasse Svan, Magnus Jöndal and Gøran Søgard Johannesen, who all have a past in the yellow jersey.
"I do not think it is coincidental that there is a connection between Flensburg and GOG. These are two clubs that want to play fast handball, and in that way they are very similar to each other," says Torbjørn Bergerud.
Handball-Planet.com already wrote that Bergerud will replace Vincent Gerrard at PSG Handball in summer 2022.