EHF
Laszlo Nagy before EHF EURO 2022: Come and have fun!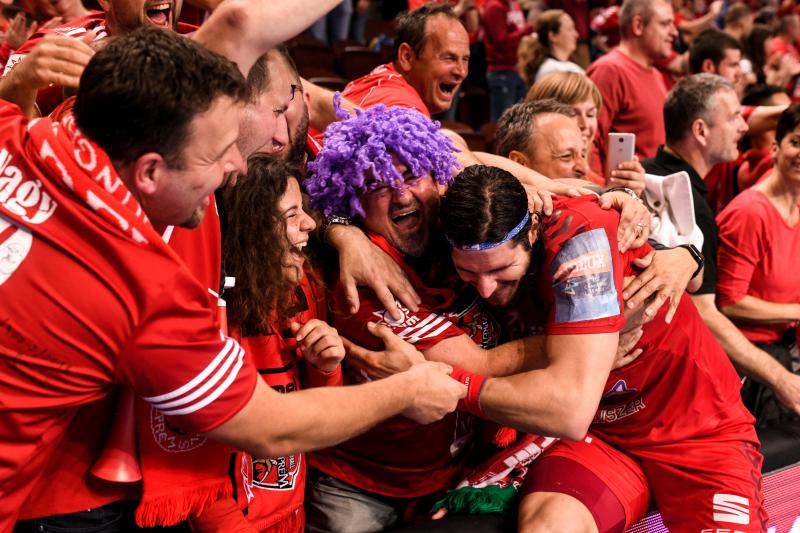 Laszlo Nagy is definitely the biggest Hungarian handball star of the XXI Century. The 40-years old ex-star, now manager of Telekom Veszprem, looking forward to the upcoming big event – Men's EHF EURO 2022 in Hungary and Slovakia. The first winner of the Handball-Planet.com World Handball Player Contest in 2011, talked for our website about handball fantasy which will start on January 13 with the big final in the brand-new Budapest Arena on January 30.
We are really, really excited about co-hosting the Men's EHF EURO 2022. All our halls and Arenas are ready to welcome this beatiful event. Hungary and Hungarian handball Federation are looking forward to organize a successful tournament with a lot of emotions and victories – says one of the best right back players of the last two decades in world of handball.
What will be the goals of Hungarian national team?
– Let's say we have a young national team (25 years old average). I really believe that they have future. We teach them, we help them, three years ago we began to build a new team with an idea to have the same handball mindset and view in the system including junior and youth national team. I hope that in the close future Hungary will have a lot of great players with good staff which can reach the medal. Why not also on this EURO?
It is always question whether the biggest Hungarian teams like Veszprem and Szeged giving enough space and time to domestic players to grow up and become big stars. What is your opinion about it?
It's always a pleasure to have good Hungarian players in our domestic league,there are few in Szeged,some in Veszprém and of course Tatabánya. But not so easy, because Veszprém and Szeged are under pressure because of winning titles.
Hungary is in the Group with Portugal, Iceland and Netherlands? Who are the favorites to clinch Main Round?
I think this group is really, really open to go to the Main round. There are similar quality teams who will fight for the two places who will reach TOP 12. I hope Hungary will be one of them!
It is beginning of the new Olympic cycle. Which teams are in your opinion, favorites to come to Budapest Arena in January for the final weekend?
Probably some NTs will try to come with new young players or maybe some big stars will not come to the EC because of resting after Tokyo and so on… So,I have no idea which teams will be in the final weekend, it would be a big dream that Hungary could reach it!
What is your message to all the fans, but also the whole handball Europe before event in your country?
Just come,have fun, enjoy and support Hungary as much as you can!