The first match of the Hungarian Play-Off Final had an emotional dimension as Veszprem Arena could enjoy in the game of Laszlo Nagy, Momir Ilic and Roland Mikler for the last time.
The time has come that legendary generation 1981 finish professional career. Laszlo Nagy will stay in the club as director, while Momir Ilic will join coaching staff led by Spaniard David Davis.
The number 1 of Hungarian national team between the posts, Roland Mikler will get back to MOL Pick Szeged, from where he moved to Veszprem to achieve golden moments of his career.
All three of them had short speeches in front of the sold out Veszprem Arena last night in order to say "Thanks" to all the people who supported them in the last decade.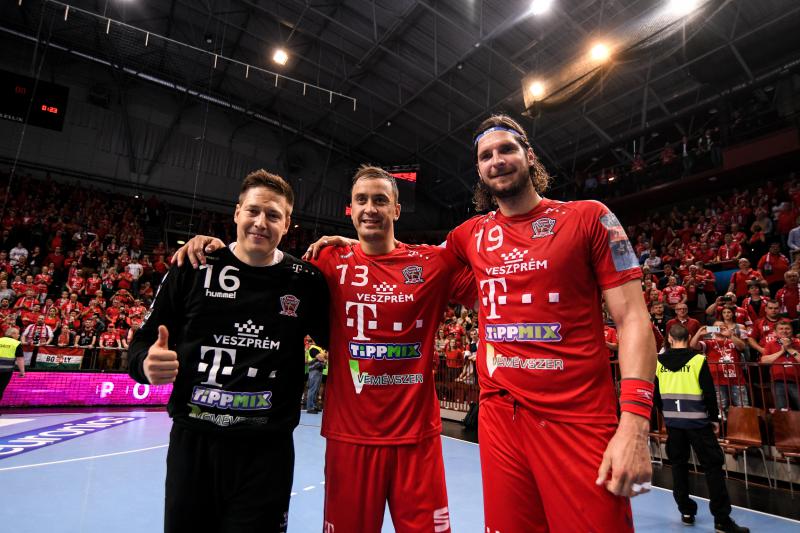 Telekom Veszprem made +11 in the first match of Play-Off, while the highest point of the season will be seen in Cologne at EHF Champions League Final4 on June 1 and 2.
Photos of Veszprem's official photo guy David Voros explaining a lot…