LNH: Chambery Savoie and HBC Nantes don't plan to stop!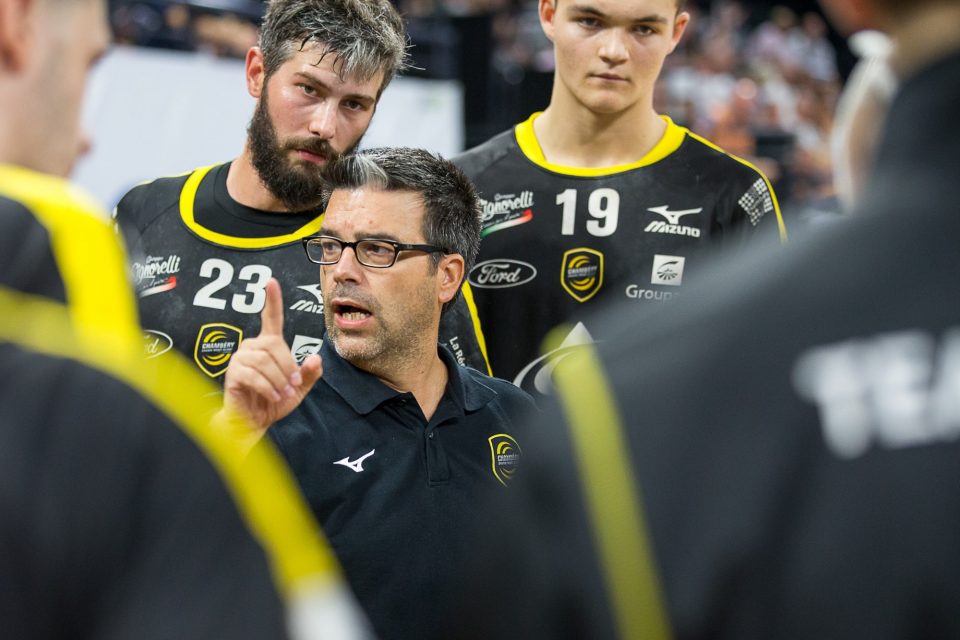 HBC Nantes and Chambery Savoie are two teams which have no plan to stop after Round 5 of the French Lidl Starligue. Both teams stayed on 100% after five matches of the national championship. Chambery who had tough last season, extended impressive winning run with 34:21 win over newcomer in the league – Istres.
HBC Nantes celebrated as visitors in Tremblay 32:28.
RESULTS:
Aix – Toulouse 26:24
Chambery Savoie – Istres 34:21
Ivry – Nimes 29:34
Montpellier – Dunkerque 25:24
Paris SG – Pontault 38:25
Tremblay – Nantes 28:32
STANDINGS:
1.

Nantes

5
5
0
0
147:121
10

2.

Chambery Savoie

5
5
0
0
145:124
10

3.

Paris SG

5
4
1
0
167:127
9

4.

Nimes

5
4
1
0
143:128
9

5.

Montpellier

5
4
0
1
146:134
8

6.

Tremblay

5
3
0
2
151:148
6

7.

Aix

5
2
0
3
134:135
4

8.

Dunkerque

5
1
1
3
114:114
3

9.

Cesson Rennes-Metropole

4
1
1
2
104:109
3

10.

St. Raphael

4
1
0
3
123:117
2

11.

Ivry

5
1
0
4
124:151
2

12.

Toulouse

5
0
1
4
141:155
1

13.

Istres

5
0
1
4
121:151
1

14.

Pontault

5
0
0
5
124:170
0