Handball-Planet.com is pleased to announce the results of our 7th Voting Contest for the Young World Handball Player 2019/2020 (generation 1998 and younger). The Portuguese youngstar, powerful line-player of Sporting CP (from the next season Barca Lassa), Luis Frade (1998) got the highest number of cumulative votes of handball journalists and handball fans (Handball-Planet.com visitors.
Behind Portuguese player is fantastic season with SG Flensburg Handewitt in which he won German Bundesliga, but also the World Championship 2019 final in Herning, where he had a great influence on the performance of Scandinavian team.
Mem won the award with 23 points in total, ahead of Danish goalkeeper Emil Nielsen (Skjern Handbold) and Portuguese line-player Luis Frade (Sporting CP) with 22.
In two weeks of voting period 31.442 votes for 28 nominated players have shown the outstanding interest for our project, who has the goal to present the future stars of our sport.

COMPLETE RESULTS – BEST 7

Members of the Jury:
Previous winners:
Alex Dujshebaev 2014, Sander Sagosen 2015, 2016 and 2017, Dika Mem 2018, Magnus Rod 2019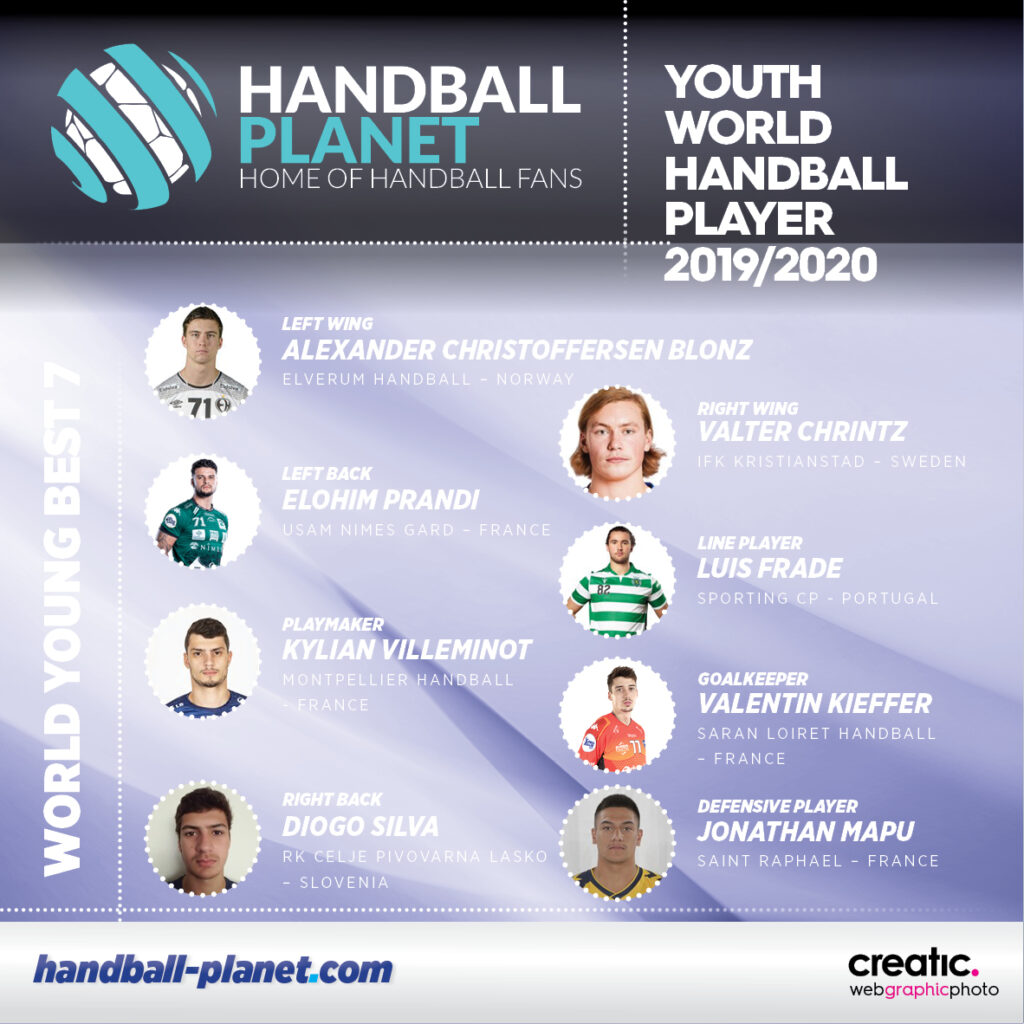 Members of the Jury:

Bjorn Pazen (Handball Woche, Germany)
Rici Gjamovski (g-sport.mk, Macedonia)
Jorge Dargel Amigo (Marca, Spain)
Zika Bogdanovic (Balkan-Handball.com, Serbia)
Jasmin Tajic (Oslobodjenje, Bosnia and Herzegovina)
Lojze Grcman (atletia.si, Slovenia)
Igor Grachov (Komanda newspaper, Ukraine)