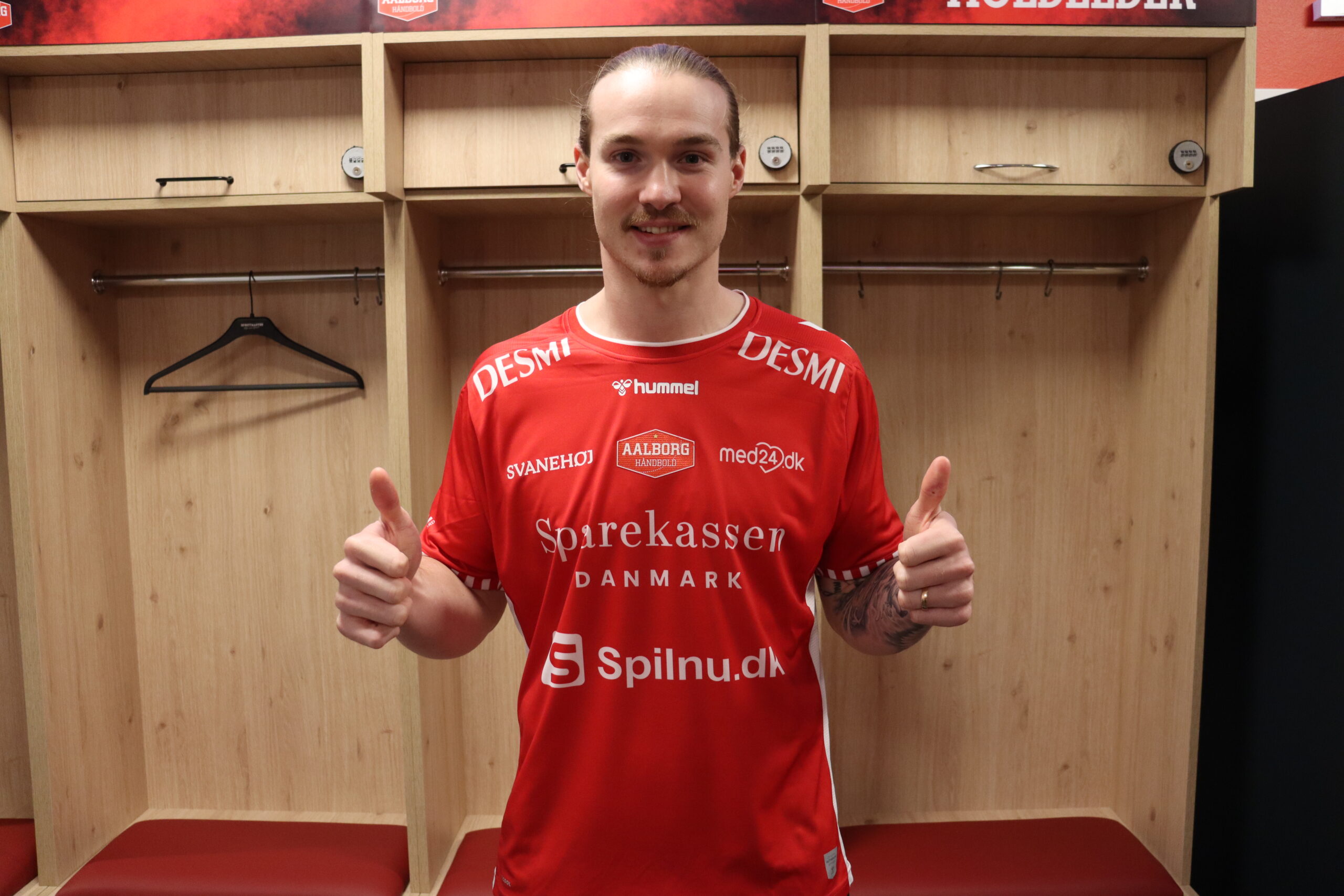 Aalborg Håndbold have signed a 2-year contract with yet another reinforcement for next season, this time in the shape of Swede Lukas Nilsson.
The back-player, who began his career at the Swedish club of Ystad, will be heading to the Danish league after playing for German side Rhein-Neckar Löwen for the past three seasons.
"Despite his young age, Lukas has already performed at a high international level for no less than seven seasons in the German Bundesliga, and also has lots of experience from the Champions League and the Swedish national team."
"We have previously tried to lure Lukas to Aalborg, so naturally, we are very pleased that the move has now become a reality, and we are looking forward to further developing his huge potential. He is very explosive player with an incredibly powerful shot, which I am certain we will benefit greatly from starting next season", states director at Aalborg Håndbold, Jan Larsen.
The 26-year-old left back has also played for four seasons at THW Kiel, who spotted the promising talent at the age of 19 in 2016. At only 18 years old, Nilsson earned the top scorer title in the Swedish league. Furthermore, he has already made 73 appearances for the Swedish national team, with whom he took home a silver medal at the European Championships in 2018.
Lukas Nilsson is also looking forward to heading back to Scandinavia this coming summer.
"After several years in the Bundesliga I am looking forward to taking on a new challenge. Aalborg Håndbold has performed admirably over the past seasons, so when the opportunity to join the club arose, it was an easy choice for me to make. I cannot wait for the summer, meeting my new teammates, putting on the red Aalborg-jersey and winning more trophies for the club", says Lukas Nilsson.