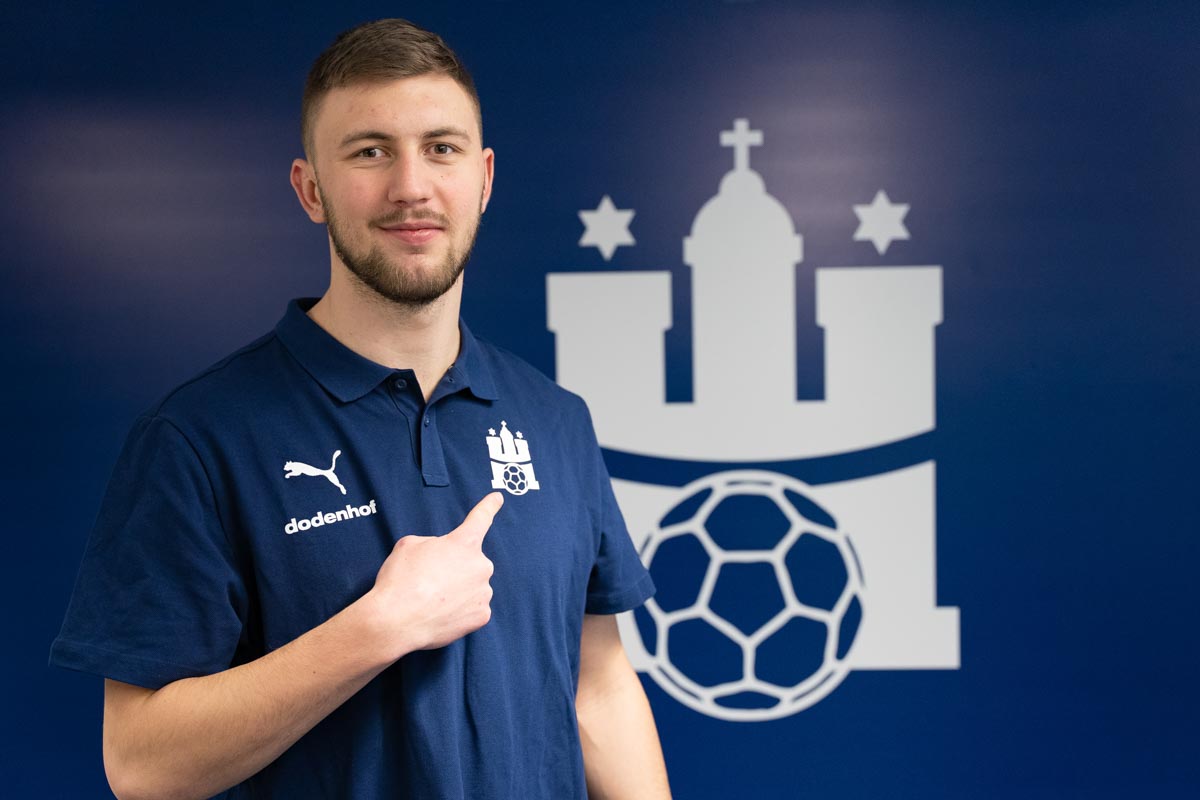 The HSV Hamburg will be strengthened for the coming season with the Hungarian national player Zoran Ilic. The 21-year-old left-hander plays in the right-back position and comes from Champions League participants and Hungarian record champions Telekom Veszprem HC.
The Hungarian with Serbian roots will wear the HSVH jersey from the summer and has signed a two-year contract with the Elbe. With his 1.98 meters and 97 kilograms, the 21-year-old should not only strengthen HSVH in attack on the right backcourt position, but also play an important role in defense. Ilic is currently playing for the Hungarian record champions Telekom Veszprem HC, his contract with the Champions League participants expires in the summer.
Debutant at 18
Ilic, who was born and raised in Serbia, represented Hungary at the Handball World Championship that just ended. In 9 games he scored 10 goals. At the age of 14 he moved from his Serbian homeland to NEKA, to the youth academy of former Hungarian Bundesliga professional Tamas Mocsai (including TBV Lemgo and SG Flensburg-Handewitt), before moving to Telekom Veszprem in 2018 at the age of 16 changed. There he was initially used for the youth teams, but in the 2019/20 season he already gained his first experience in the first Hungarian league, while he mainly played in the U21s. Ilic was also regularly nominated for the Hungarian youth national teams.
From 2020 he was more and more often on the field for the professional team and celebrated his debut in the Champions League and in the national team at the age of 18. In his first real men's season 2020/21, he was loaned out for three months from October to December to the Polish top team Wisla Plock, where two players were injured and which gave the 18-year-old a lot of match practice. He then returned to Veszprem and was an integral part of the first team for almost three years.
He has played 44 first division games (80 goals) and 27 games in the Champions League (17 goals) for the Hungarian record champions. He made 14 appearances for the Hungarian national team (12 goals).