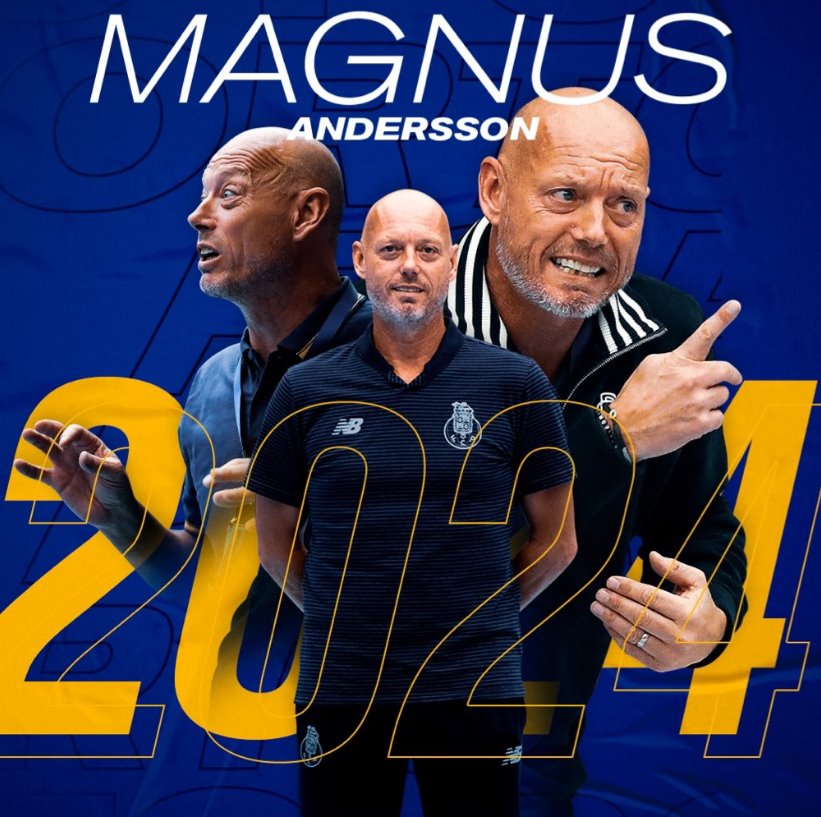 Magnus Andersson will stay at FC Porto until summer 2024.
The Swedish coach made a progress of the Portuguese team and deserved contract extension for the next three seasons.
Andersson came to Porto in 2018.
Since then, Porto won "double crown" in season 2018/2019.
FC Porto reached the final-four of the EHF Cup and European giants like Magdeburg, Kiel or Kielce have already fallen in the Champions League. In the last season, which would not end due to the pandemic, the Dragons had already qualified for the knockout phase of the Champions League and finished the first phase of domestic Championship at the TOP of the table, winning 25 of the 26 league games, having lost points only once, in a draw against Sporting.