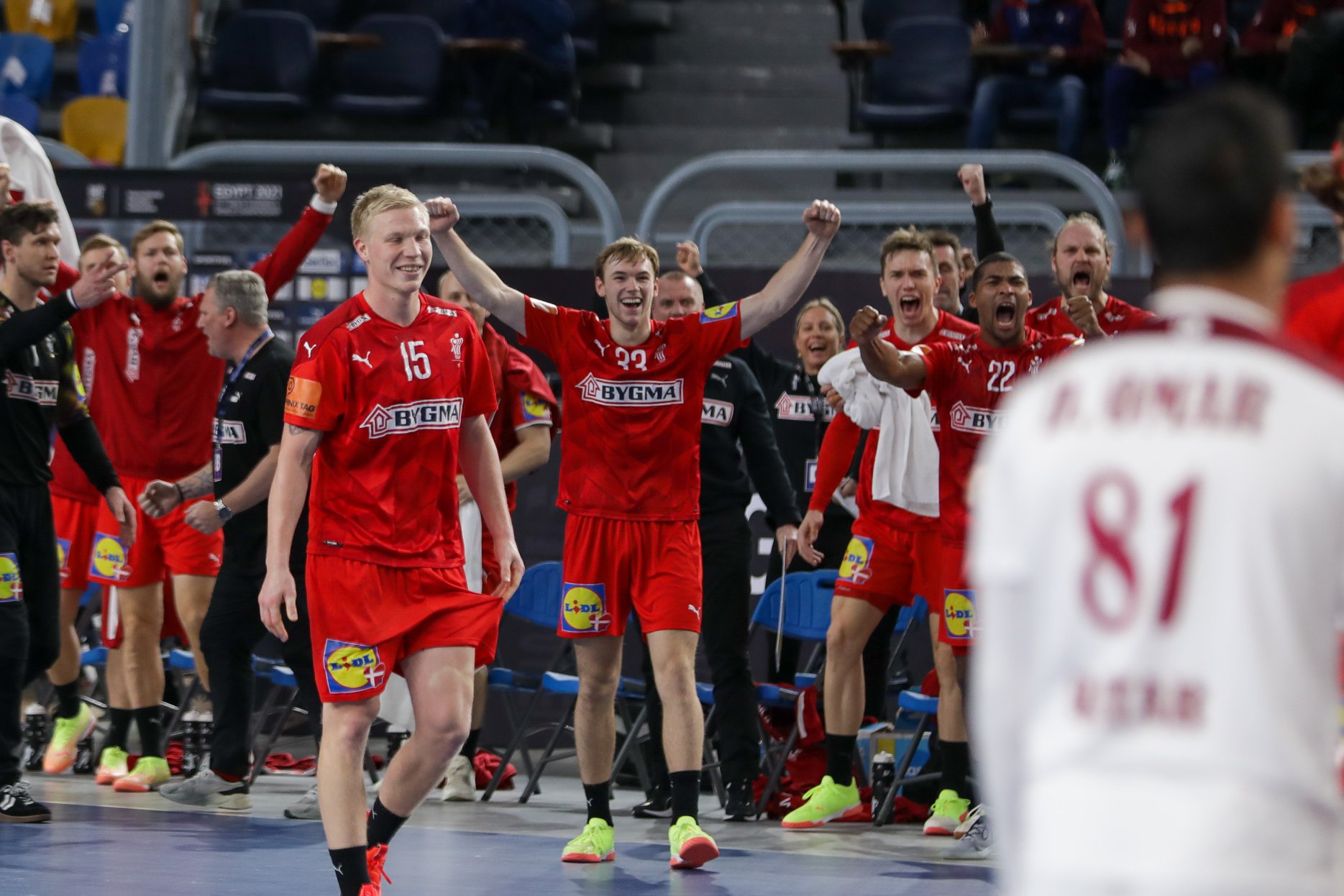 After a terrific season for GOG and a fabulous World Cup in January with the national team, Mathias Gidsel has become a popular figure in both Danish and international handball.
Danish GOG are proud can announce that the right-back has put his signature on a new 3-year contract with the club.
Mathias Gidsel joined GOG in 2014, where he started after school in Oure. Since then, the young West Jutlander has become one of the biggest profiles in Danish handball – despite being only 22 years old. And now the right-back has chosen to play in the yellow jersey for the next three seasons.
"I'm super happy to be in GOG. And when I look at my development this season, I'm convinced that it's the right environment for me to be in," says Mathias Gidsel.
"And when I look at the season and GOG's position where we have to play the quarterfinals of a European tournament, we are cup champions, going to Final4 again and being one of the top teams in the league, it's just cool to be a part of GOG. I am really happy to extend my contract and know that I will be in this club for a few more years."
As a youth player in the club, it became DM gold as both U16 and U18, but as a senior it has so far become two DM silver medals. And then of course a cup title in the autumn. So now the hunt goes on for the DM gold medals, which are missing in the collection.
"Of course I also dream of going abroad and playing one day, but when I look at my development in GOG and the club's position at the top of Danish handball, it's the right thing for me to stay here right now. probably come one day. "
Until the summer of 2024, Mathias Gidsel will have a yellow profile.
"I am very happy and proud that we have managed to maintain such a great profile in the club – and especially when it is a talent we have developed. One of our own. An all-star player from the World Cup. A player who "has delivered at an incredibly high level for both GOG and the national team this season. It means a lot to the team and the club," says GOG director Kasper Jørgensen.