Matija Gubica and Boris Milosevic NBSC World Handball Referee 2019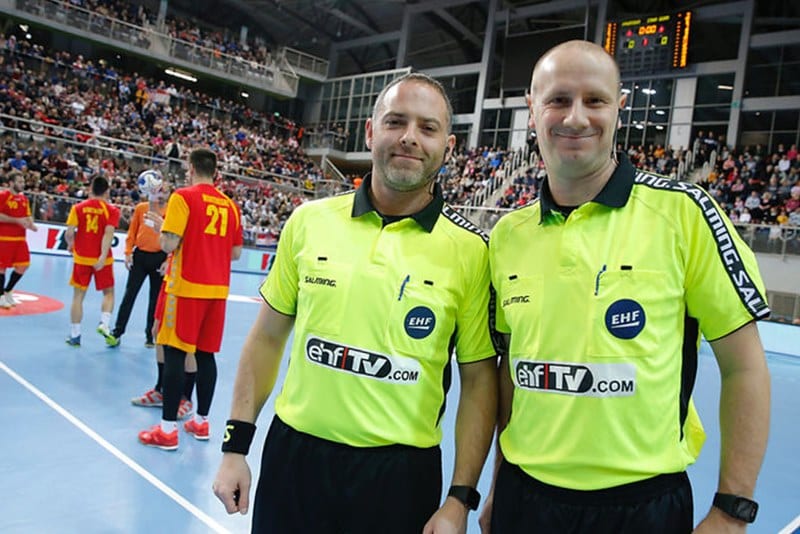 The Croatian referee's pair, Matija Gubica and Boris Milosevic, is the best in the world of handball in 2019! For the fourth year in a row Handball-Planet.com organized the Contest for the WORLD HANDBALL REFEREE 2019 powered by New Belgrade Summer Cup, based on opinion of handball journalists from all over the world and handball fans (around 6.000 votes), who voted in the last two weeks and added their votes to existing number of points given by the expert's jury.
Croatian pair has whistled on a high level the last two big final at Men's EHF EURO 2018 in Zagreb and IHF World Championship 2019 in Herning.
VOTES (journalist + fans)
Boris Milosevic / Matija Gubica (Croatia) 33 + 4 – 37
Lars Geipel / Markus Helbig (Germany) 27 + 7 – 34
Martin Gjeding / Mads Hansen (Denmark) 18 + 10 – 28
Gjorgji Nacevski and Slave Nikolov (Macedonia) 11 + 15 – 26
Oscar Raluy Lopez, Angel Sabroso Ramirez 5 + 1 – 6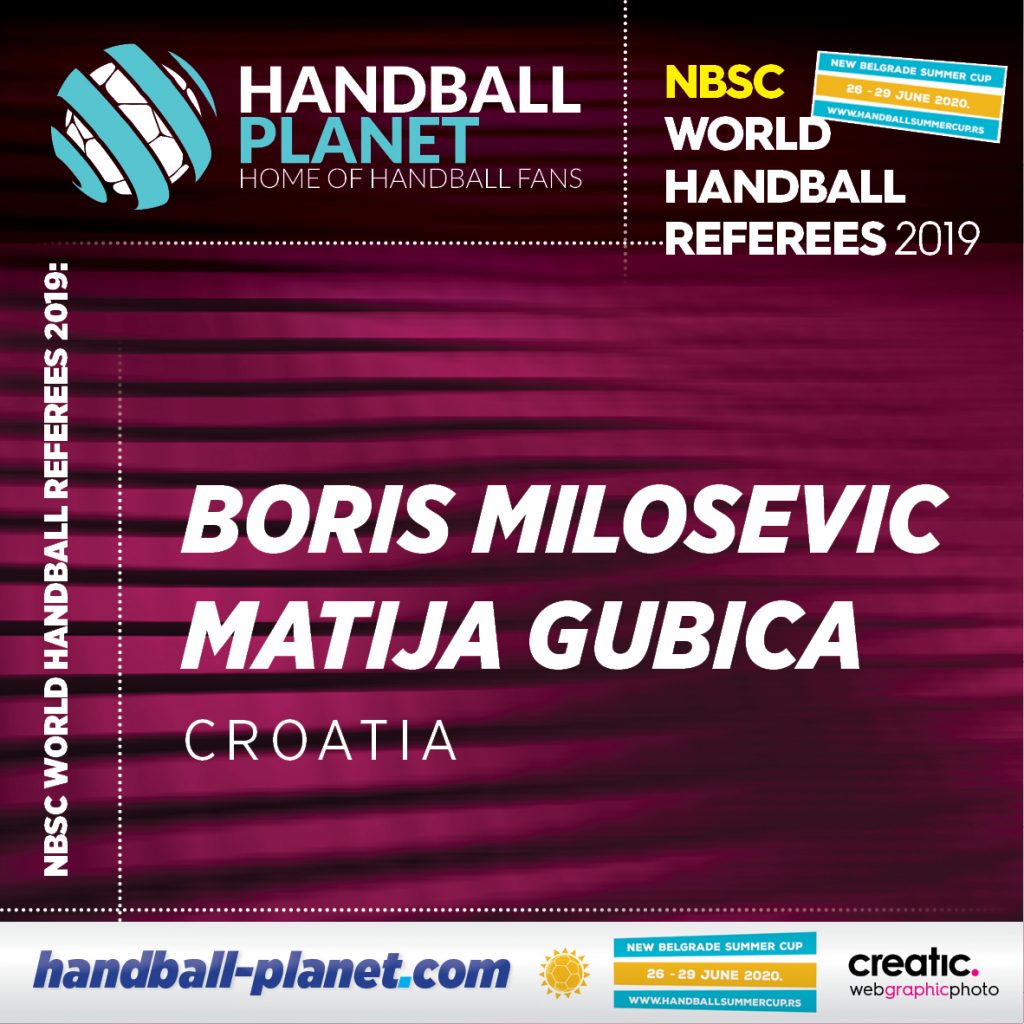 Who is NBSC World Handball Referees 2019?

Gjorgji Nacevski and Slave Nikolov (North Macedonia) (35%, 2,068 Votes) 15

Martin Gjeding / Mads Hansen (Denmark) (35%, 2,050 Votes) 10

Lars Geipel / Markus Helbig (Germany) (20%, 1,172 Votes) 7

Boris Milosevic / Matija Gubica (Croatia) (9%, 510 Votes) 4

Oscar Raluy Lopez, Angel Sabroso Ramirez (Spain) (1%, 68 Votes) 1

Total Voters: 5,868
PREVIOUS WINNERS
2016 – Gjorgji Nacevski and Slave Nikolov (Macedonia)
2017 – Martin Gjeding / Mads Hansen (Denmark)
2018 – Oscar Raluy Lopez / Angel Sabroso Ramirez (Spain)