INTERVIEWS
Momir Ilić: I'll try to mix Spanish, Scandi and Yugo kitchen!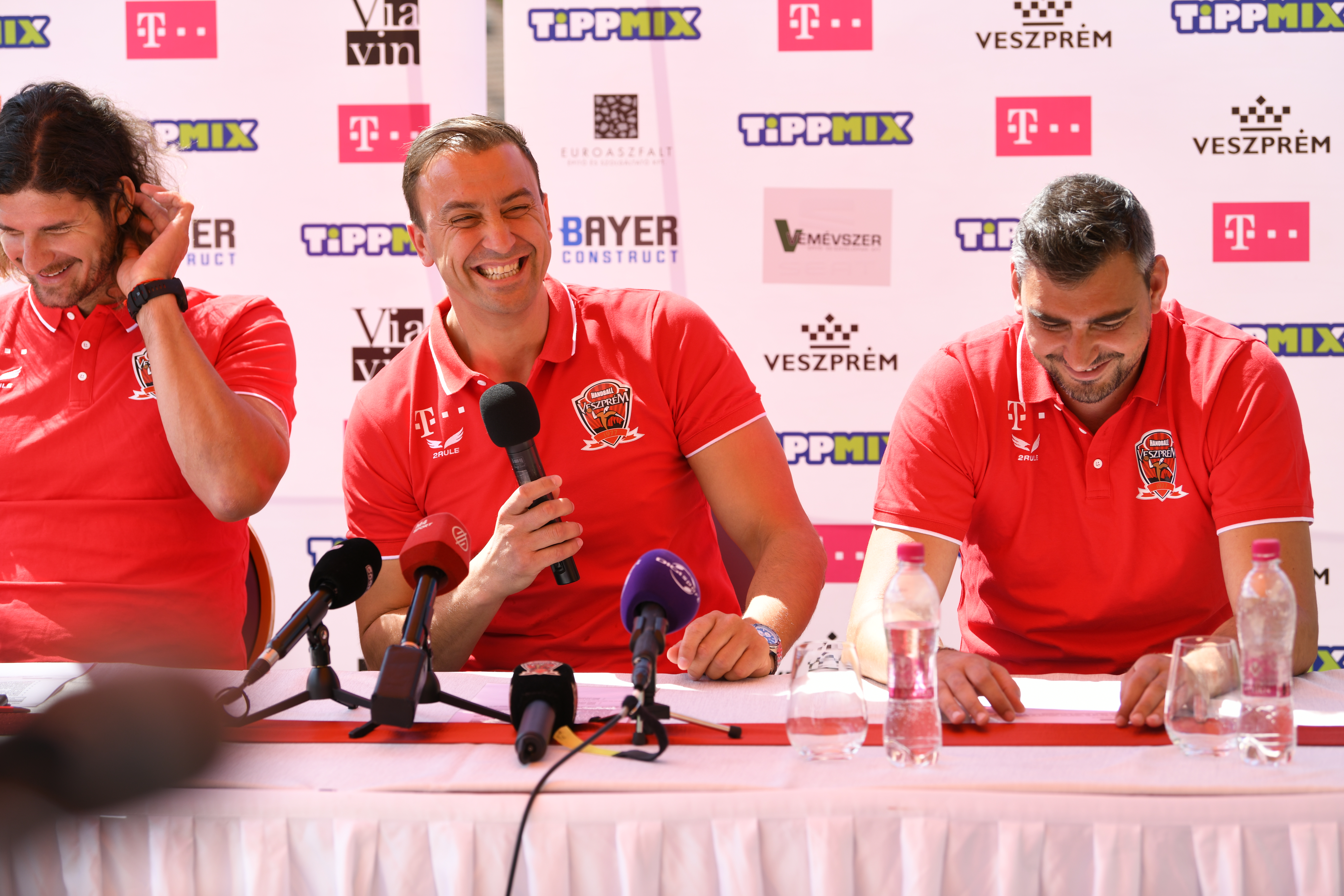 As announced last week, Telekom Veszprém's head coach for the upcoming season will be Momir Ilic, a true icon and former left back of the club. Even as a player, Momir was on fire not only on derbies, but also in every other match. His heart-filled game and will to win impressed the Veszprém crowd.
Momir will put his character and fighting spirit to good use in his coaching career after his retirement. It is a pleasure to see the passion with which he guides and inspires his players. There is a fire burning in him that evokes nostalgic moments from the Arena in Veszprém, which is perhaps what the Telekom Veszprém team needs most right now.
Here is the first interview with the new head coach from clubs official website:
How did you feel when the management contacted you?
It was a unique feeling for me, because when Veszprém asks you to be the head coach of the team, it is really a fantastic moment in life. It is a huge challenge, but it is even more special because I played for Veszprém for six years and then worked for two seasons in the youth system.
It is like a big dream, but also the first step of a journey together. It is the most a developing coach can get out of life. I thank the club for their trust.
What did the team say about your appointment? Have you managed to talk to everyone?
Of course, I have spoken to all the players. I know, I hear, and I see that there are a lot of different opinions about our appointment, but I am absolutely sure that our players are professional enough to handle these situations. As a coach, I will work to get us back on the right track, together. It is very clear that there is one thing we all agree on, and that is that we have to fight for our goals as a team, as a family. There is no other way, that is the only way to succeed.
The question on everyone's mind is, what about the young people, what do you want to achieve with them in their first year? How do you plan their integration?
The most important thing is that these young players have earned their way to the next level, so that they can play in the first team. They are all, one by one, very talented. Of course, I told them that just being talented is not enough; you have to work hard every day to really get to that level and it might be a longer period.
My job as a coach is to find the place of these guys in the system, get them playing time and game time. The club has recognized that now is the time to give these players their confidence, as their time is coming soon. They need to train, they need to play in important matches, and we need to give them the time and the confidence to prove themselves.
So far the team has played the Spanish system in tactics, but how different will it be under your leadership? What changes can we expect?
The backbone of the squad have been playing the Spanish style for years and of course, I believe in this system. We could also play Scandinavian, Yugoslavian tactics, but as a coach you can always "cook" with what you have, in this case from the roster. The most important thing is to be successful.
How are you going to share the playing time of the center backs? We have four players in this position on the team.
It is a very simple question. Our left back position will need to be helped, so one of our center backs will play in that position.
Defense is the key to success, what kind of concept change can we expect in this element of the game?
We will see how we play in the middle defensive positions, but basically I want to change the philosophy first instead of varying the structure. The structure of the defense always depends on the available roster and the opponent. For example, I cannot send an open defense against a team that is quick-footed and good at dribbling. The most important thing is that we have to work together as a team in this element of the game as well. That is the basis of everything.
The main strength of Veszprém has always been team unity, which is also the cornerstone of the defense. How do you think a united, motivated and well-constructed team can be achieved again in Veszprém?
What I always say, and my main task as a coach is to work together as a team, as one big family, towards our common goals. Of course, that includes the club, the supporters, the fans, and the city. We count on their support, we ask for their trust, because these players will do everything to win. I know them well. It is a great advantage for me to have been in the dressing room with them last season, I know their thoughts. The important thing is that what we do, we do as a family, together. Everyone is on a common journey.