Balkan
NASICE ON FIRE! RK PPD Zagreb lost match in domestic League after 15 years!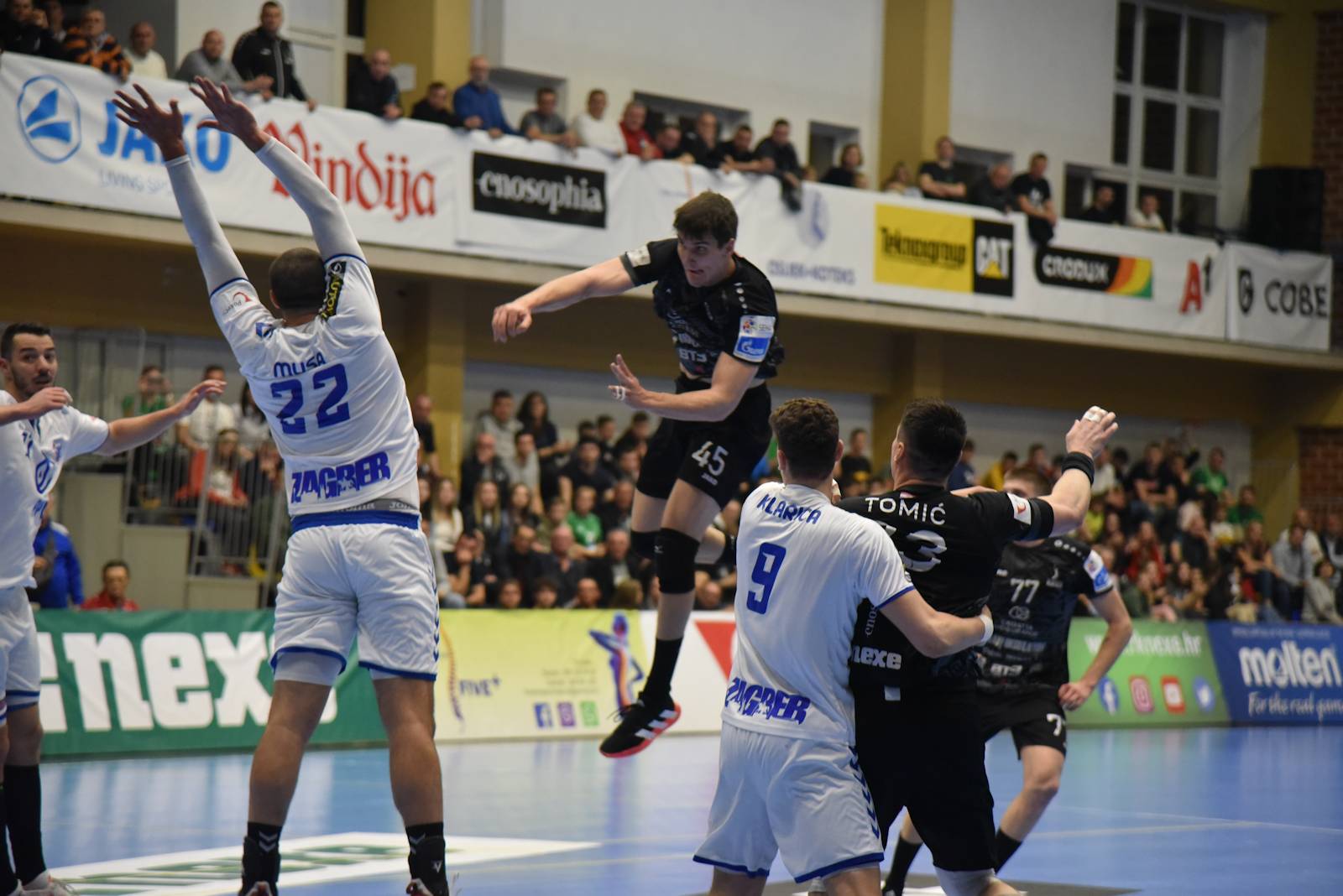 The best team of Croatia, eternal champions since 1992, RK PPD Zagreb have lost the first match in domestic League since 2007!
The vicechampions from Nasice, RK Nexe beat the reigning champions 30:29 (16:14) in front of 1.500 home fans at Round 5 of Play-Off.
The future player of Rhein Neckar Lowen, left back Halil Jaganjac netted 10 goals for the winning team.
The champion will be the team who win first 6 points in clash with the second best team of the Play-Off.
RK NEXE: Kuzmanović (5 saves), Barišić Jaman, Vejin 2, Radovanović (4 saves), Jelinić 4, Vida, Manci Mičević, Blažević, Velkavrh 1, Severec 1, Moslavac Tomić 4, Melić 1, Jaganjac 10, Kavčič 3,  Markušić 4, Pribetić
PPD Zagreb: Šipić, Ćavar, Mandić 1, Faljić, Klarica 3, Srna 3, Slavić (5 0brana), Klis 1, Musa 4, Sirotić, Matanović, Mandić (2 obrane), Čupić 8, Leimeter, Grahovac 7
STANDING:
1.

Nexe

5
4
0
1
161:128
8
2.

PPD Zagreb

5
4
0
1
173:125
8
3.

Sesvete

5
2
1
2
144:148
5
4.

Gorica

5
2
1
2
142:147
5
5.

Varazdin

5
1
0
4
123:160
2
6.

Porec

5
1
0
4
105:140
2
PHOTO: RK Nexe