N'Guessan partybreaker in Berlin! Buzzer-beater German-French draw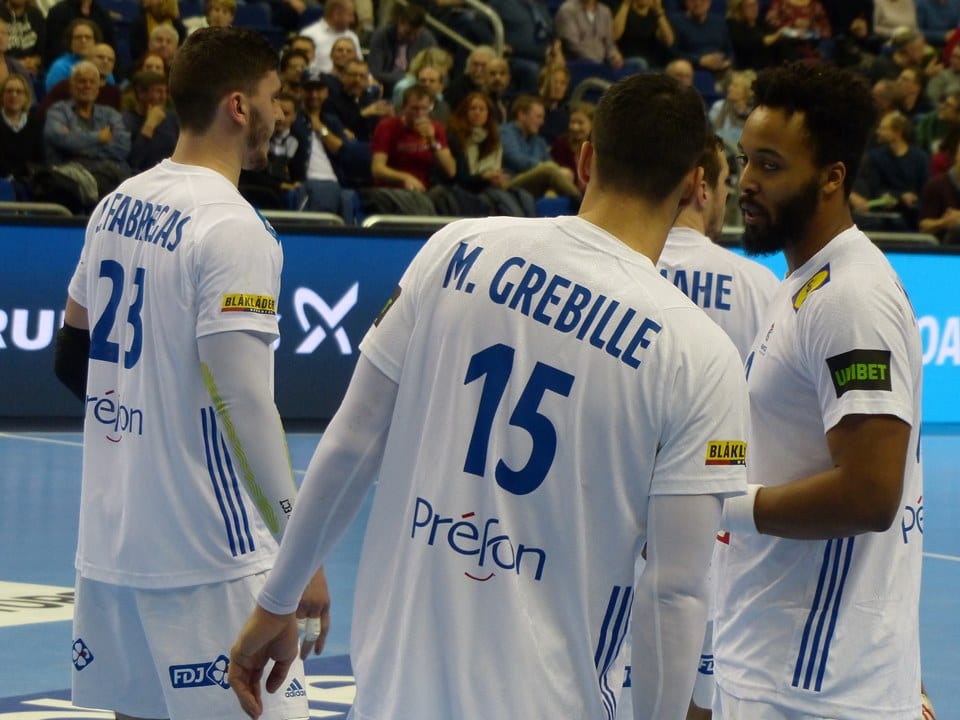 Timothey N'Guessan was "partybreaker" in Berlin when his buzzer-beater put on silence "Mercedes Benz Arena" for 25:25 between Germany and France.
The French left back has found the way to the net and secured place in the Main Round in Cologne for his team.
Germany also booked place for Lanxess Arena battles.
Germany – France 25-25 (12-10)
Germany: Uwe Gensheimer 4, Martin Strobel 4, Fabian Wiede 4, Hendrik Pekeler 3, Patrick Groetzki 3, Fabian Bohm 2, Jannik Kohlbacher 2, Paul Drux 2, Steffen Fath 1.
France: Kentin Mahe 9, Nedim Remili 3, Ludovic Fabregas 3, Romain Lagarde 2, Dika Mem 2, Mathieu Grebille 2, Timothey N´Guessan 1, Luc Abalo 1, Michael Guigou 1, Luka Karabatic 1.
Serbia beat Korea 31:29, while Brazil came closer to Main Round by beating Russia…
STANDINg:
France 7
Germany 6
Russia 4
Brazil 4
Serbia 3
Korea 0