SWE/POL 2023
NIKOLA KARABATIC: I'm enjoying more then ever, every game could be my last one!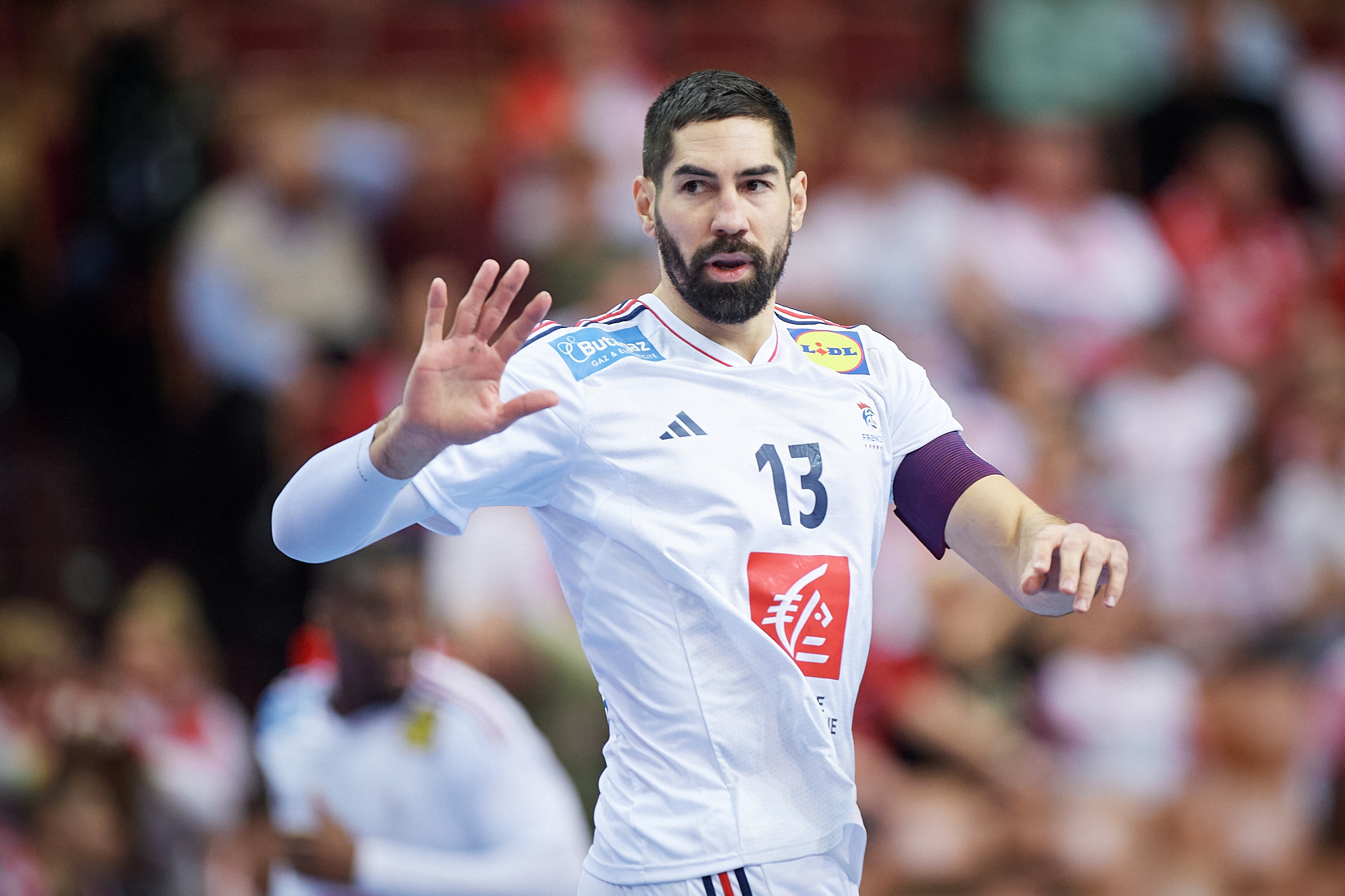 After the 2nh round game between France and Saudi Arabia, our reporter interviewed the handball GOAT, Nikola Karabatic. He spoke about the WC2023, the moment of his career, and life plans after he retires…
After beating Poland in the first round, Saudi Arabia was an easy task for a strong France squad…
-We knew that we were a far better team than Saudi Arabia, although we respected them, of course. We used this game for developing transition, practicing counterattacks, and strong defense. Also, this was a nice opportunity for everyone to score and be satisfied.
We have to prepare ourselves for Slovenia, we're about to watch their game vs Poland. They are a very strong team with a lot of top clubs and talented players. We know them well, cause a lot of them played in France. It will be hard, the pressure is on our side because we are favorites.
Playing for France means playing under pressure?
-Yes, of course. France won so many medals, whoever plays for France, the pressure is the same. We are obligated to play our best handball and win every game. I'm playing for the national team for 20 years now, and the feeling is still getting stronger. I think that it's the strongest now because I'm aware that every game could be my last one in NT. At this moment in my career, every injury could mean that I'm done. And that's why I'm enjoying every moment.
You stated that you would like to end your career in Paris 2024 (Olympics). Is that right?
-Not quite, I still didn't decide what to do. At first, I want to continue playing for PSG, we started negotiating a new contract. After that, who knows…I'll play maybe more than 100 games until the Olympics, who knows..I need to follow the condition of my body. I have to deserve to play at the Olympics, I need to be good enough.
What will Nikola Karabatic do when his career is done? Are you going to stay in handball?
-I don't believe that I'm going to stay in professional handball. I'm there for 30 years since I was 12…When I finish, I would like to distance myself from handball in the first year, to do something else. But after that year, I will dedicate myself to young talents at training camp with my brother Luka. We are enjoying teaching young people. But I don't think that I'll deal with professional handball.
How do you feel about the Serbian and Croatian teams?
-Serbia is a great squad, with huge potential. But they need to prove that at the competition. They beat us almost two years ago, they've beaten Sweden in preparation game, this team can do a lot, but who knows, there are a lot of good teams. Serbia could be a big surprise in this tournament.
-I saw a bit of the Croatia-Egypt game, and I was surprised. I thought that Croatia will win because Egypt is missing Yahia Omar and some other important players.
Everyone is predicting Scandinavian teams as top favorites. Denmark, Sweden, Norway…Where is France?
-Well, they are. Sweden beat us last year, they won Euro 2022. Denmark is very strong as we all know, they are playing in Sweden with a lot of their supporters, almost as on home soil. They are the favorites, but I like our chances as well.
Sagosen, Gottfridson…who else will be the next huge star after you retire? Who is the player that you specifically like? 
-Huh, I wasn't ready for this one…There are a lot of them. Sander, Gitsel, Pytlick, our Dika Mem, I must mention Thibaud Briet, he is strong, with huge potential. But, you know, I'm still a player, so I'm focused on my game first, I'm not thinking so much about the others, When I finish my career, I'll sit at home and watch the games, you should ask me then, maybe I'll have the better answer.
Photo: Rafał Oleksiewicz