Norway without Reinkind – Berg's boys to repeat fantastic January 2016 in France?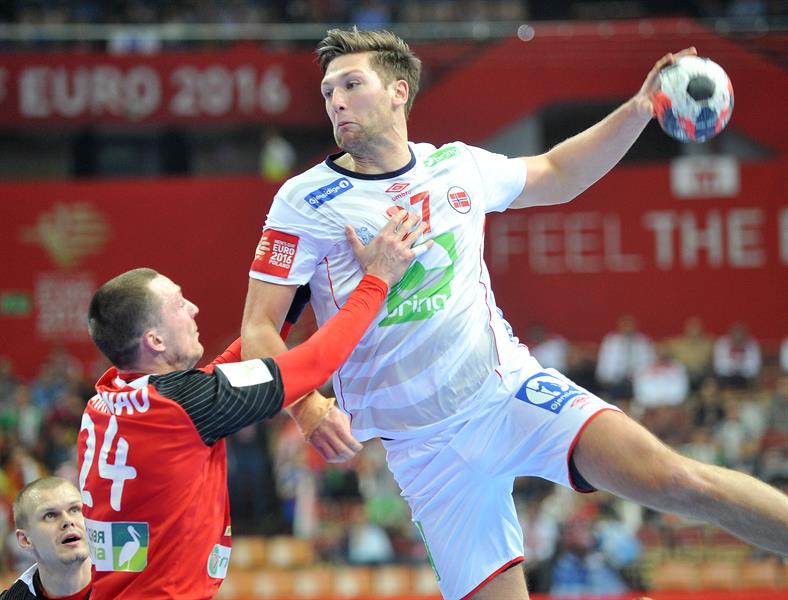 The biggest surprise of European handball in 2016 with winning fourth place at EHF EURO 2016 in Poland, Norway, will try to keep high level of performance at the start of the new Olympic cycle in France. The roster of Christian Berg, however, will be weaker for Harald Reinkind, one of the leader of Norwegian "new wawe". The 24-years old right back of Rhein Neckar Lowen had abdominal injury and won't be able to help his team-mates.
Berg's choice for France 2017:
Goalkeeper: Torbjørn Bergerud, Ole Erevik, Espen Christensen
Wings: Magnus Jøndal, Andre Lindboe, Kristian Bjørnsen
Back line: Espen Lie Hansen, Gøran Søgard Johannessen, Sander Sagosen, Christian O`Sullivan, Magnus Abelvik Rød, Kent Robin Tønnesen, Eivind Tangen,
Line players: Joakim Hykkerud, Bjarte Hakon Myrhol, Petter Överby, Magnus Gullerud
Norway will try to find a way to 1/8 finals through Preliminary Round in Nantes where Scandinavians will meet France, Poland, Russia, Brazil and Japan.