Mid-East Europe
Orlen Wisla Plock celebrate Polish Cup trophy after 14 years!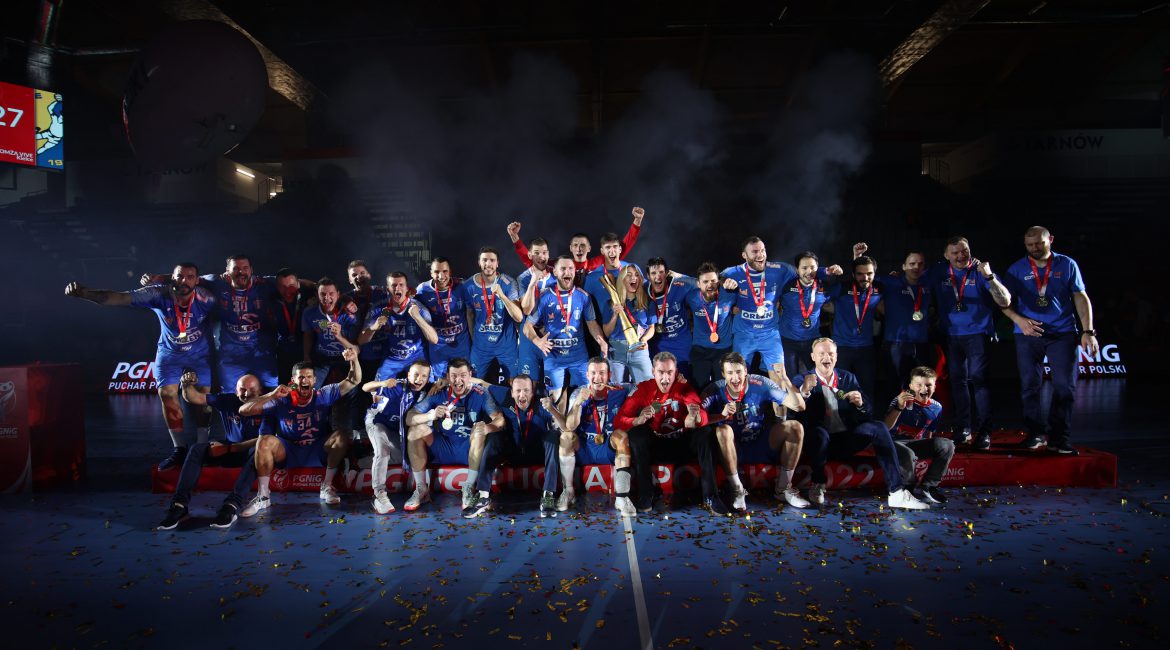 After 14 years national Cup trophy is again in Plock! After heart-breaking ending of Polish Championship between Kielce and Wisla, final of the Cup was much more easier as Orlen Wisla Plock beat the biggest rival 34:26.
This was the first trophy for team led by Spanish coach Xavi Sabate since 2011 when the last Championship was won.
Lomza Vive Kielce won 21 trophy in Polish handball in a row.
Orlen Wisła Płock – Łomża Vive Kielce 34:26 (17:13)
Orlen Wisła: Witkowski, Morawski – Czapliński 2, Daszek 4, Fernandez, Jurecić 1, Kosorotov 5, Krajewski 1, Lucin 1, Mihić 5, Mitrović, Serdio 6, Susnja, Szita 4, Terzić, Żytnikow 3
Łomża Vive: Wolff, Kornecki – A. Dujshebaev 4, D. Dujshebaev, Gębala, Karacić 4, Karalek 2, Moryto 7, Nahi 1, Olejniczak, Paczkowski 1, Sanchez-Migallon, Sićko 4, Thrastarson, Tournat 4, Vujović