PGE Vive Kielce beat Orlen Wisla Plock in Polish derby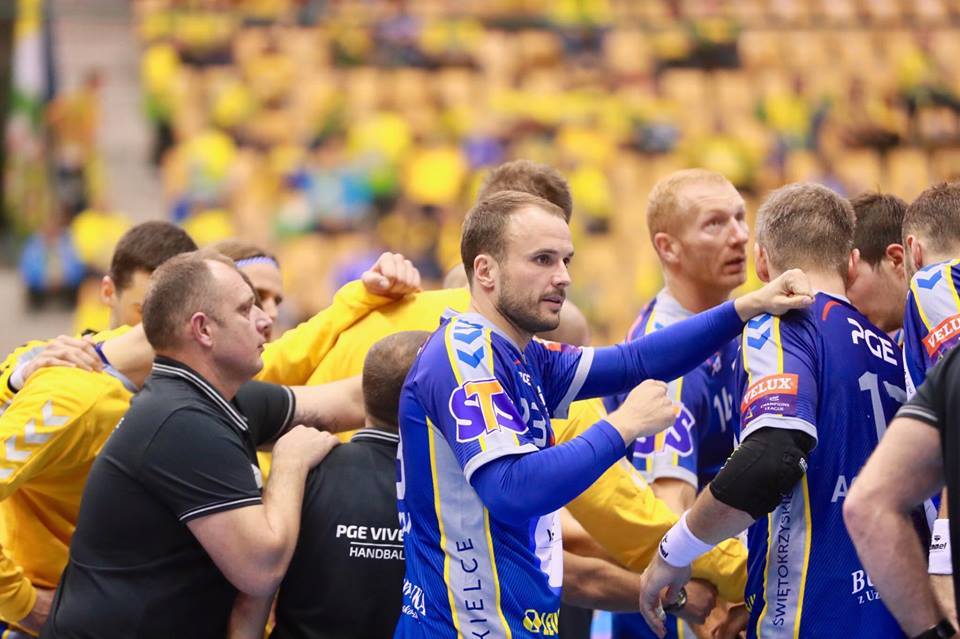 PGE Vive Kielce stay at the TOP of the Polish handball with another victory over the biggest rival Orlen Wisla Plock 36:30 (17:18). This time, team of Piotr Przbecky was better in the first half, but home team overtook result in the last 30 minutes to secure another convincing victory at the end with Karol Bielecki in the role of the TOP scorer with eight goals.
PGE VIVE Kielce – Orlen Wisła Płock 36:30 (17:18)
PGE VIVE: Szmal, Wałach – Jurecki 4, Dujshebaev 6, Kus, Aguinagalde 3, Bielecki 8, Jachlewski 2, Strlek 2, Janc 1, Lijewski 2, Jurkiewicz, Zorman 2, Bombac 5, Djukić 1.
Orlen Wisła: Morawski, Wichary, Borbely – Daszek 1, Duarte 4, Krajewski 5, Racotea 2, Obradović, Ghionea 3, T. Gębala 3, Ivić, Tarabochia 1, M. Gębala, Żabić 4, Mihić 2, De Toledo 5.