PHOTO: Beer package for German handball messiah Dagur Sigurdsson!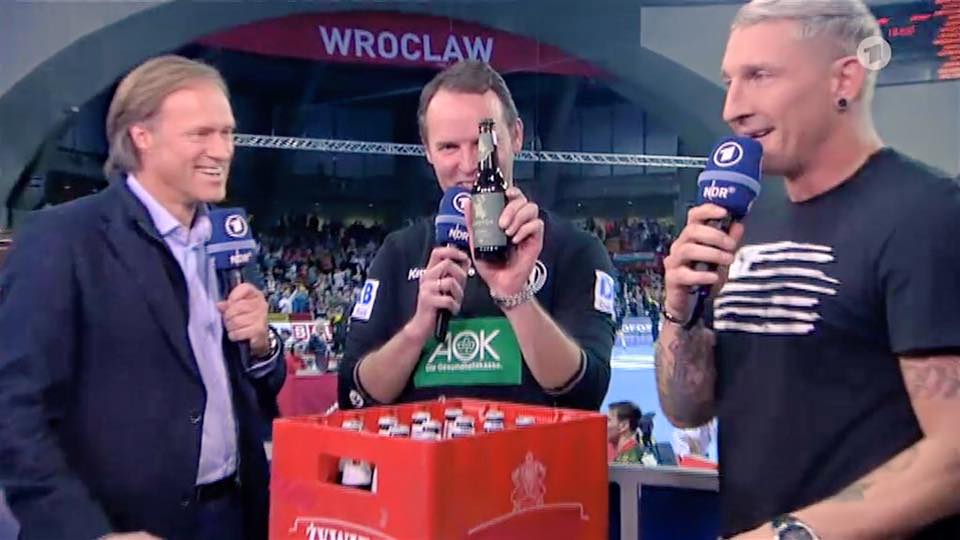 Madness in Croatia, Norway and Germany. Only Spaniards could expect semi-final result in Poland, but other teams stayed shocked after what they did in Main Round. Germans will be in the semi-final of some big event after eight years (fourh place at EHF EURO 2008)! Era of "golden" Heiner Brand ended in Croatia 2009 who was replaced by his assistant Michael Heuberger, when German national team began to struggle, even missed some events – EHF EURO 2014 in Denmark.
However, things changed rapidly with appointment of Icelander Dagur Sigurdsson before World Championship 2015 in Qatar. Handball-Planet World Coach 2011, obviously, made amazing development with the German team like he did with Austrians in period 2009-2010.
After a big win over Denmark 25:23 for the semis, legendary Stefan Kretzschmar in role of ARD commentator cheered with Sigurdsson:
-We are very happy with this victory. Maybe it is a surprise, but we were growing from game to game, we are ready to fight. I am very, very happy with the result – said German NT coach.