Portugal: FC Porto Vitalis defeats Benfica in direct duel for the title and are crowned champions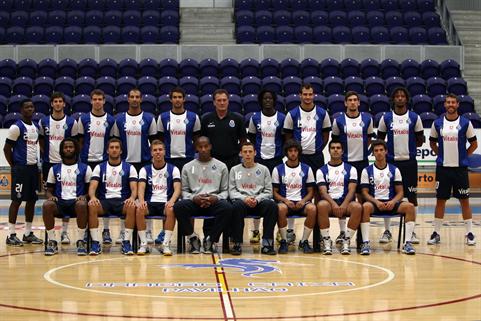 FC PORTO VITALIS WIN THE PORTUGUESE LEAGUE! They had the home advantage in tonight's important game and they used it. Porto defeated Benfica at home with 26:23 in the direct duel for the title in the Portuguese Championship. The team were level until this round, both having 53 points, and now Porto made the decisive step forward towards winning the title. A margin of three goals was needed to confirm the title with one round to go, and it's what Porto has done. Ricardo Moreira was on fire scoring 10 goals from 13 shots, while Wilson Davyes had 7 goals.
This game has also marked Porto's 78th undefeated game at home, a place Benfica has not won since 1990.
FC PORTO VITALIS: Hugo Laurentino and Alfredo Quintana (g.r.); Gilberto Duarte (3), Tiago Rocha (1), Ricardo Moreira (cap., 10), Elias Nogueira (1), Daymaro Salina, Wilson Davyes (7),Pedro Spínola (2), Filipe Mota, João Ferraz (2) e Hugo Rosário
Coach: Ljubomir Obradovic
BENFICA: Vicente Álamo and Ricardo Candeias (g.r.); David Tavares (6), Carlos Carneiro (4), Dario Andrade (3), Davor Cutura (6), José Costa (3), Inácio Carmo (1), Álvaro Rodrigues, Cláudio Pedroso, Tiago Pereira, João Pais e João Lopes
Coach: Jorge Rito