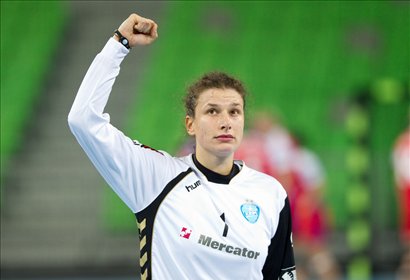 Hungarian Gyor reacted quickly after information that one of the best goalies on the planet, Katrine Lunde (34) won't be able to help them in campaign for the European "hat-trick" due pregnancy. New member of the "green family" is Croatian goalkeeper Jelena Grubisic. She is coming from Slovenian TOP side RK Krim Mercator immediately as an replacement for the Norwegian "No.1" finds out Handball-Planet.com.
Slovenian champion had a lot of financial troubles during the last season, so that makes this deal much more easier for both sides. Gyor will get fantastic goalkeeper with a lot of experience in the season, in which Grubisic will also going for the medal with Croatian team at Women's EURO 2014 which is hosted by Croatia and Hungary.
Gyor signed another Croatian player this summer – Vesna MIlanovic Litre, line-player.