EHF
Rivera 6, Pascual 3, Espar 1!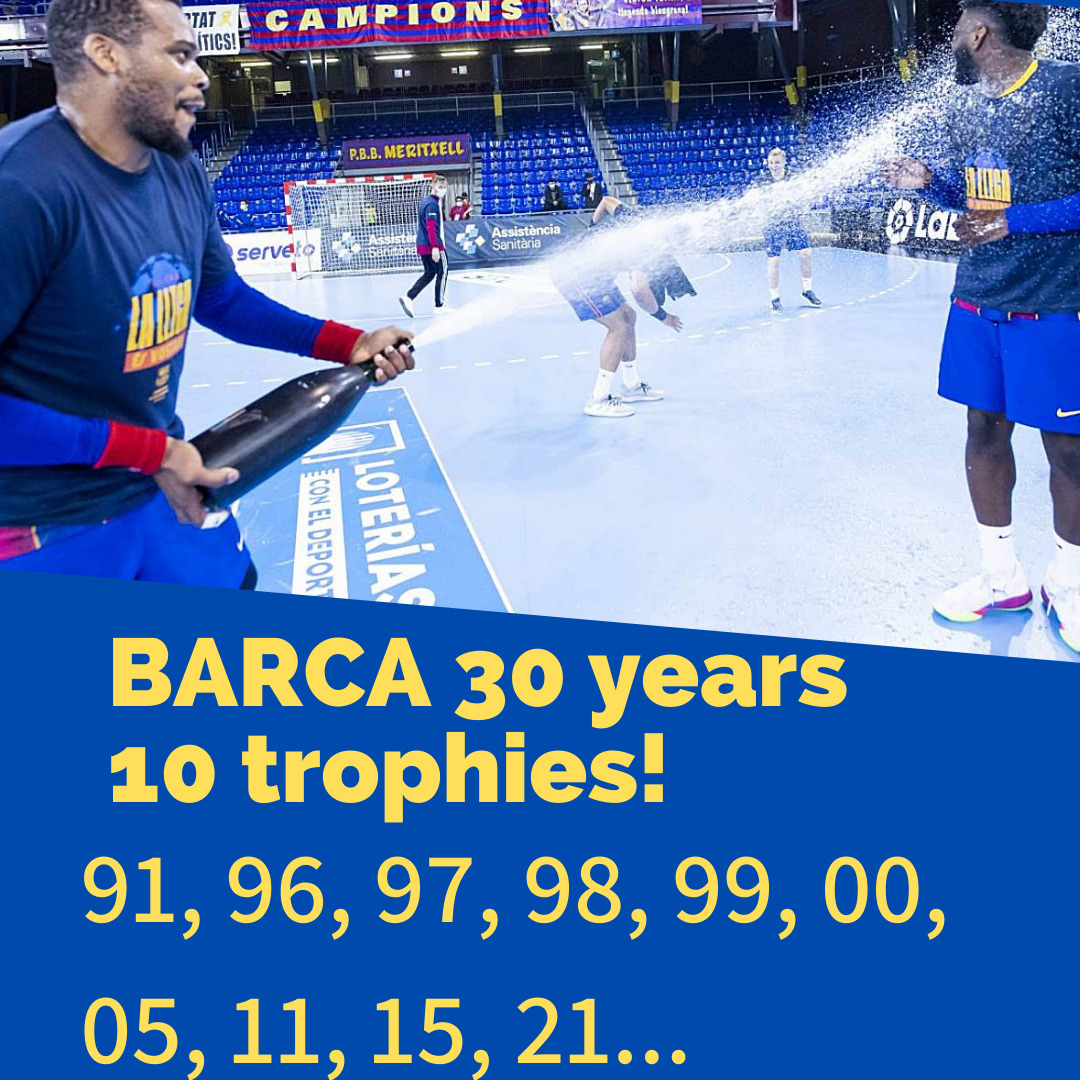 Barcelona won their 10th EHF Champions League title since 1991, when the first one was taken in the final against Serbian RK Proleter Zrenjanin.
Six was won in era of Valero Rivera, who led the club between 1983 and 2003.
Xesco Espar was on the bench when Barcelona beat Ciudad Real at 2005 final.
The last three have been won by Xavi Pascual in his 12 years long mandate – 2011, 2015 and 2021.