EHF F4
Gonzalo Perez de Vargas second goalie do take the MVP award at Cologne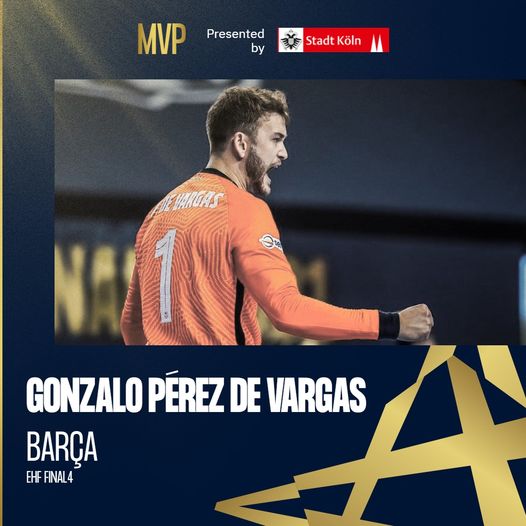 Gonzalo Perez de Vargas was elemental in his team's success in Cologne. With 16 saves and three goals on Saturday in the semi-final against Nantes and 14 more in the final on Sunday, the 30-year-old did a perfect job to put Barça on top of Europe. He is the second goalie to take this award, after Arpad Sterbik in 2017.
This was Perez de Vargas' third time lifting the EHF Champions League trophy, as he was part of the Barça team which won the title at the FINAL4 in 2011 and 2015. But this weekend, he played a much bigger part than just being on the roster.
The Barça goalkeeper will, in a few days, meet this season's best scorer, whose trophy was presented by Select. Nantes' Valero Rivera netted 95 times this season, including nine in the final weekend, to grab his first-ever Champions League distinction.
Aged 36, he has crowned the best scorer at the EHF EURO 2016 but, this season, he was unstoppable. The Spanish left-winger gave his best performance against Zagreb in the group phase, scoring 10, before netting another nine times against Kielce in the Last 16 return leg.