EHF
30 YEARS 10 TITLES! BARCA!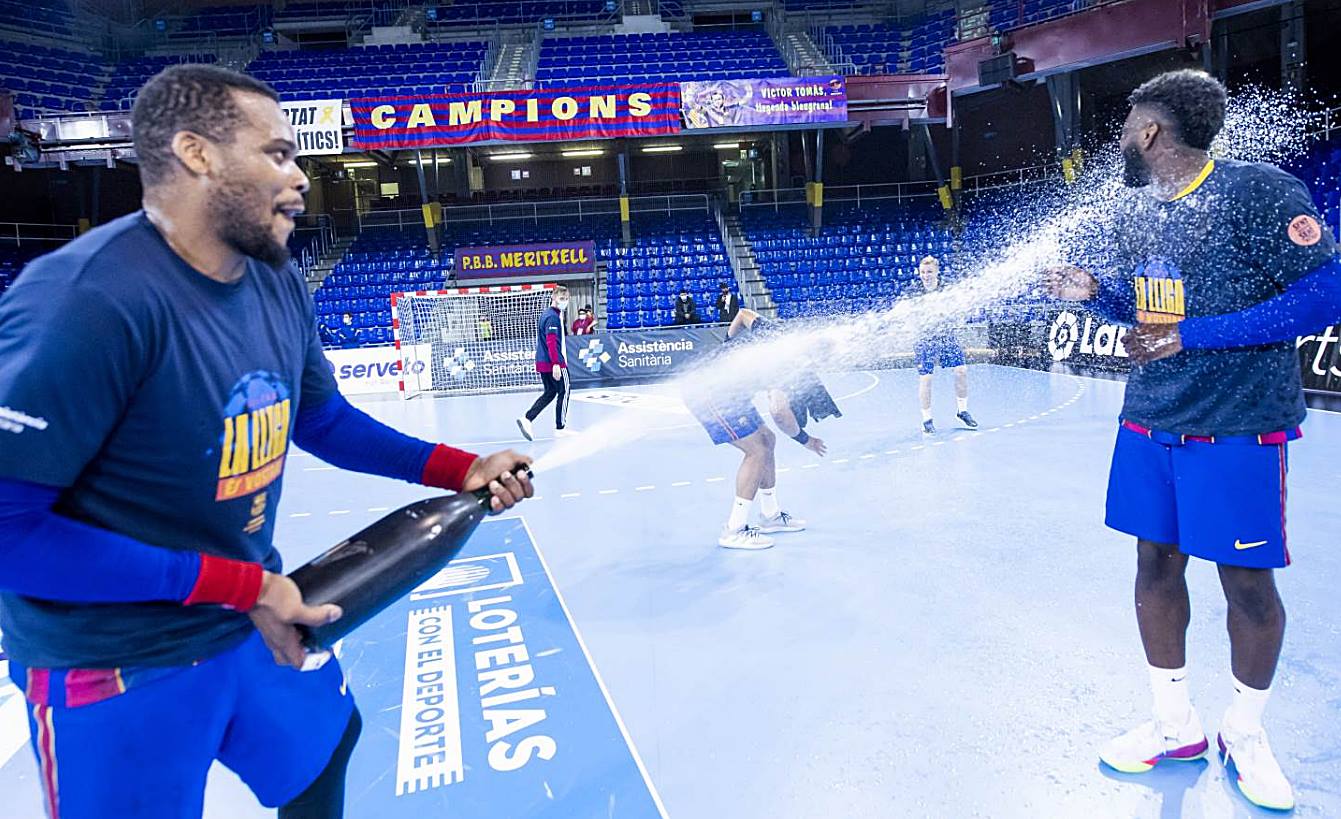 Barcelona won the EHF Champions League 2020/2021!
The most boring final ever has been seen at EHF Champions League Final4 in Lanxess Arena. After 4:1 and 5:2 lead, Aalborg stop to playing, while only one team has been seen on the court. The Spanish champions made dream come true for their coach Xavi Pascual, who won the third title in his career after 2011 and 2015 on departure from the club to Bucharest.
This was also the last match for legends like Raul Entrerrios and Cedric Sorhaindo.
Barcelona – Aalborg Håndbold 36-23 (16-11)
Barcelona : Aleix Gomez 9, Timothey N´guessan 6, Luka Cindric 5, Ludovic Fabregas 3, Gonzalo Perez 3, Blaz Janc 3, Dika Mem 2, Domen Makuc 2, Raul Entrerrios 1, Casper U. Mortensen 1, Luis Frade 1.
Aalborg Håndbold : Lukas Sandell 8, Nikolaj L. Christensen 4, Sebastian Barthold 3,  Felix Claar 2, Jonas Samuelsson 2, Magnus S. Jensen 2, Benjamin Jakobsen 1, Buster Juul-Lassen 1.