RK Celje PL cut 30% of player's salaries – Players can "earn money"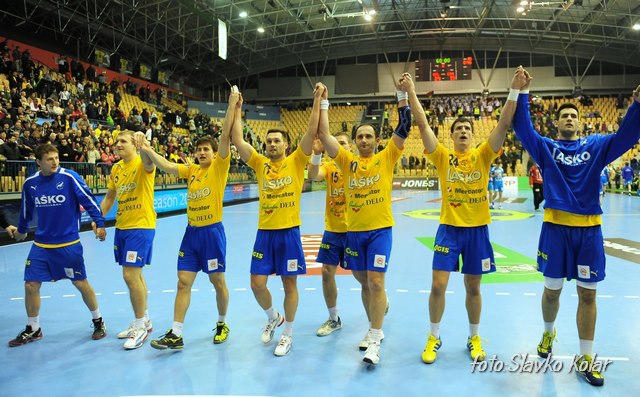 Slovenian vice-champion, RK Celje Pivovarna Lasko waiting for the season with the same ambitions as in the last one. To find a place among the EHF Champions League TOP 16 and fight for the Championship title in Slovenia. Financial crisis making problems for EHF CL winner from 2004. Management decided to cut 30% of player's salaries, but they will be able to "earn" that money in various types of actions which club made in order to get more marketing revenue. Players will have get some percent of marketing activity, tickets and souvenirs income.
Season budget is about 1.300.000 EUR. The only newcomer is perspective Croatian left back Ivan Sliskovic from RK Nexe, while Alem Toskic and Borut Mackovsek left the team. Dejan Peric finished proffesional career.
RK Celje PL squad 2013/2014:
Goalkeepers: Matevž Skok, Urban Lesjak, Andraž Oštir
Left wings: Luka Žvižej, David Razgor, Nikola Ranevski
Left backs: Ivan Slišković, Rok Žuran, Grega Potočnik
Playmakers: Sebastian Skube, Mate Lekai
Right backs: Nemanja Zelenović, Žiga Mlakar, Stefan Čavor
Right wings: Gašper Marguč, Blaž Janc
Line players: Vid Poteko, Blaž Blagotinšek, Igor Žabič