RK Celje PL put RK Gorenje 12 goals down in Slovenian derby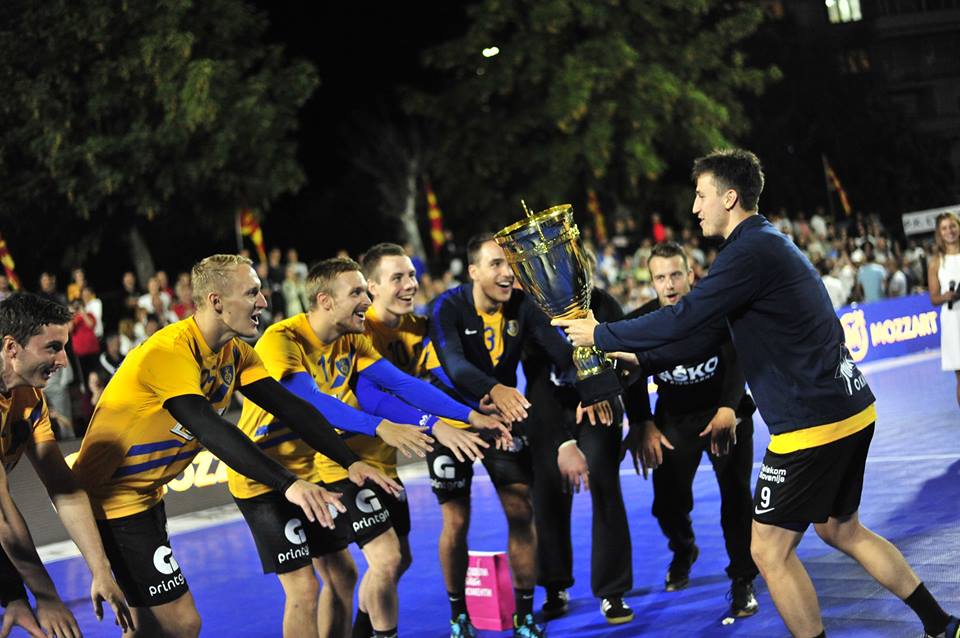 Slovenian derby isn't as it was few years ago. The best team RK Celje Pivovarna Lasko beat RK Gorenje 33:21 in derby match of the domestic Championship.
Former RK Gorenje Velenje member goalkeeper Klemen Ferlin had 14 saves against his former team-mates.
RK Celje Pivovarna Laško : RK Gorenje Velenje 33:21 (15:10)
RK Celje Pivovarna Laško: Vujovič, Ferlin 14/2 saves; Cvetko 2, Razgor 2/1, Marguč 8/2, Šarac 5, Grošelj 2, Poteko, Žabič, Silva 2, Kodrin 2, Horžen 4, Grebenc 3, Makuc, Leban 2, Novak 1; trener Tomaž Ocvirk
RK Gorenje Velenje: Husejnovič 1 save, Taletović 4 saves; Mazej 1, Haseljić, Tajnik 2/2, Matanović 3, Šol, Miklavčič 5, Drobež, Verdinek 2, Grmšek, Šiško, Kavčič M. 4, Kavčič A. 3, Okleščen 1, Bojanić; trener: Zoran Jovičić
STANDING:
| | | | | | | | | |
| --- | --- | --- | --- | --- | --- | --- | --- | --- |
| 1. | Celje | 6 | 6 | 0 | 0 | 195:127 | 12 | |
| 2. | Ribnica | 6 | 6 | 0 | 0 | 177:161 | 12 | |
| 3. | Trimo Trebnje | 5 | 3 | 1 | 1 | 139:134 | 7 | |
| 4. | Dobova | 5 | 3 | 0 | 2 | 154:156 | 6 | |
| 5. | Koper | 6 | 2 | 1 | 3 | 166:171 | 5 | |
| 6. | Jeruzalem Ormoz | 5 | 2 | 1 | 2 | 125:130 | 5 | |
| 7. | Gorenje | 6 | 2 | 0 | 4 | 164:170 | 4 | |
| 8. | Loka | 5 | 1 | 2 | 2 | 131:146 | 4 | |
| 9. | RD Izola | 5 | 1 | 1 | 3 | 121:137 | 3 | |
| 10. | Slovenj Gradec | 5 | 1 | 0 | 4 | 154:160 | 2 | |
| 11. | Maribor | 5 | 1 | 0 | 4 | 124:134 | 2 | |
| 12. | Krka | 5 | 1 | 0 | 4 | 118:142 | 2 | |