RK Eurofarm Pelister have a big plans, president Sterjev: We want "double crown"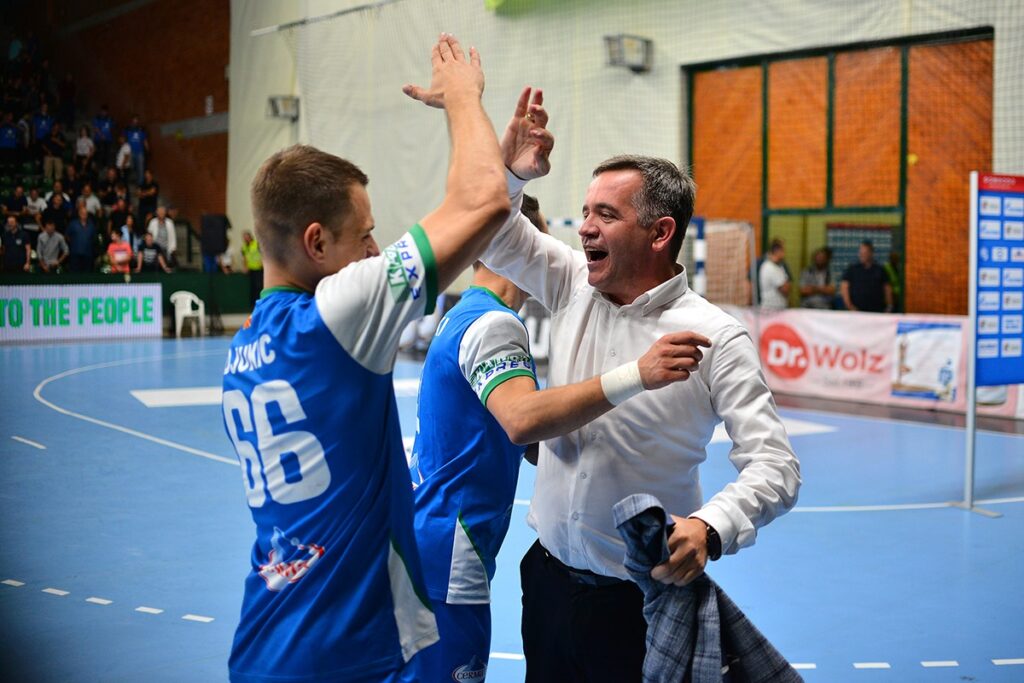 RK Eurofarm Pelister have became a serious contender for the Championship title to RK Vardar in North Macedonia. The team from the city with a lot of passionate handball fans, Bitola, won the first friendly tournament by beating RK Vardar 26:23 at the final. RK Eurofarm Pelister president Zoran Sterjev talked for Balkan-Handball.com about handball project with him on helm which has the highest goals:
I am very gčad that we will have strong rivals on high level. Both teams, RK Vardar and RK Metalurg made strong rosters, competitive for domestic competitions, but also European. We made the team for the highest goals. We won't come to the clashes with "white flag". Our ambitions are to win both trophies in Macedonia and to go as far as possible at European League and SEHA Gazprom league. We put the highest goals in front of the team. Our targets were the players between 2o and 30 years old. Idea was to have players which can play at least two and more years together. That is basic for success. Now we have 18 players in the roster in comparison with the last year 22. That was decision of the coach Babic. We have perspective. If we don't win trophies in this season, we will do it in the next. We set our plans for the next five years. We want to get back handball in Bitola on the "golden way" in five years period – said Sterjev.
Predsednik RK Eurofarm Pelister Dr Zoran Sterjev: Pet godina da se vratimo na staze "stare slave"