EHF
RK Krim announcement about "body painting" t-shirt presentation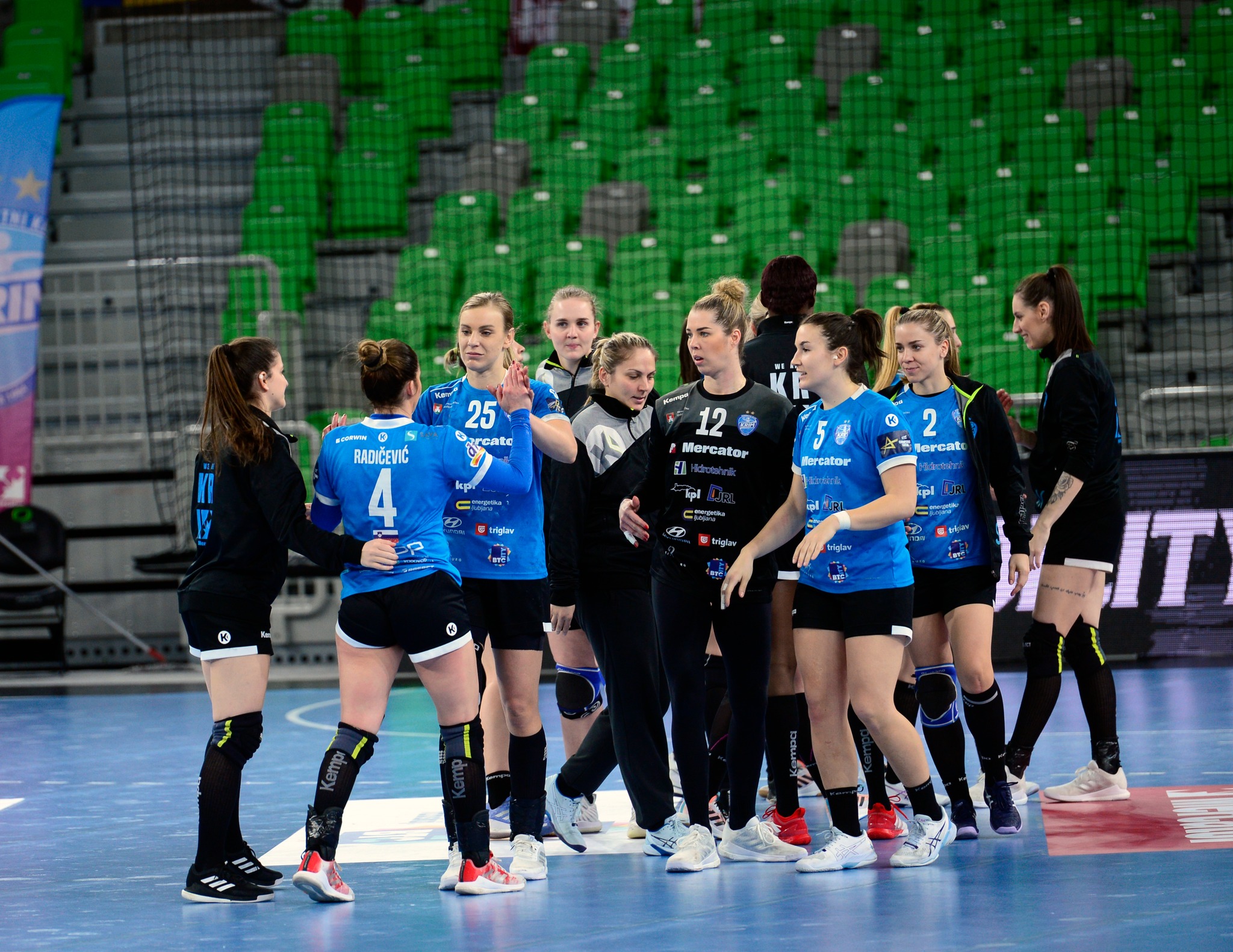 RK Krim Mercator have got extra-media attention after promotion of the team for the season 2023/2024 in spectacular environment of Ljubljana's castle.
Statement of the two-times EHF Champions League winner Dragan Adzic who announced that season's goal is "Final4 in Budapest" went to shadow and became irelevant in the moment of many comments who support and criticized the way how club presented the official t-shirt for upcoming 2023/2024 season.
Next to team's captain Barbara Lazovic was a half-naked women's model body painted in the blue t-shirt of the club.
That was a starting point for discussion which forced club to publish announcement.
The purpose of the event was to present the team that will represent the club's colors in the new season and highlight the goals that we will try to achieve together. The presentation of the jersey was only part of the varied program, and the body painting was an even smaller part of it. We are surprised that this section has confused some, and we sincerely apologize if we have inadvertently offended anyone with it. We are a club that always puts sports, the team and the hard work of everyone around it first. We will do everything for our viewership and promotion on the competition floor. As we have been doing since the foundation of the club and for 29 consecutive years at the highest European level – in the EHF Champions League. We therefore politely invite everyone to see for themselves at the next home European match, which will be held in the Stožice hall on Sunday, September 17, at 2 p.m.," wrote RK Krim Mercator.
Women's handball club RK Krim have presented their new jersey for the next season 😅 pic.twitter.com/0j9CItnnRJ

— (Un)informed Handball Hour (@HandballHour) August 25, 2023