Balkan
RK Vardar celebrate 14th national title!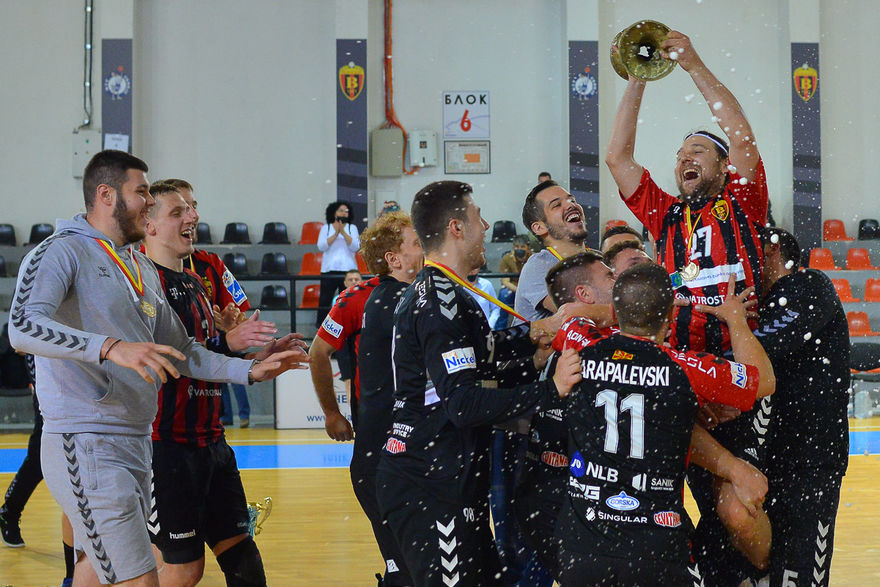 RK Vardar won the 14th title in the North Macedonian handball.
The team led by Stevce Alusovski, who will be succeeded by Veselin Vujovic, beat RK Metalurg 39:27 in the last round to secure the new trophy ahead of RK Eurofarm Pelister.
This is the sixth RK Vardar title in a row.
CHAMPIONS:
| | | |
| --- | --- | --- |
| 14 | RK Vardar Skopje | 1999, 2001, 2002, 2003, 2004, 2007, 2009, 2013, 2015, 2016, 2017, 2018, 2019, 2021 |
| 6 | RK Pelister Bitola | 1993, 1994, 1996, 1998, 2000, 2005 |
| 6 | RK Metalurg Skopje | 2006, 2008, 2010, 2011, 2012, 2014 |
| 1 | RK Borec Veles | 1995 |
| 1 | RK Prespa Resen | 1997 |
STANDING:
| | | | | | | | | |
| --- | --- | --- | --- | --- | --- | --- | --- | --- |
| 1. | Vardar 1961 | 14 | 13 | 0 | 1 | 443:352 | 39 | |
| 2. | Eurofarm Pelister | 14 | 13 | 0 | 1 | 401:305 | 39 | |
| 3. | Tinex Prolet Skopje | 14 | 7 | 1 | 6 | 338:350 | 22 | |
| 4. | Met. Skopje | 14 | 6 | 2 | 6 | 401:406 | 20 | |
| 5. | Butel Skopje | 14 | 5 | 3 | 6 | 359:362 | 18 | |
| 6. | Ohrid | 14 | 4 | 3 | 7 | 314:348 | 15 | |
| 7. | Eurofarm Pelister 2 | 14 | 1 | 2 | 11 | 355:392 | 5 | |
| 8. | Struga | 14 | 0 | 3 | 11 | 297:393 | 3 | |
FOTO: Filip Viranovski, gol.mk