Balkan
RK Zagreb new-old Croatian champions!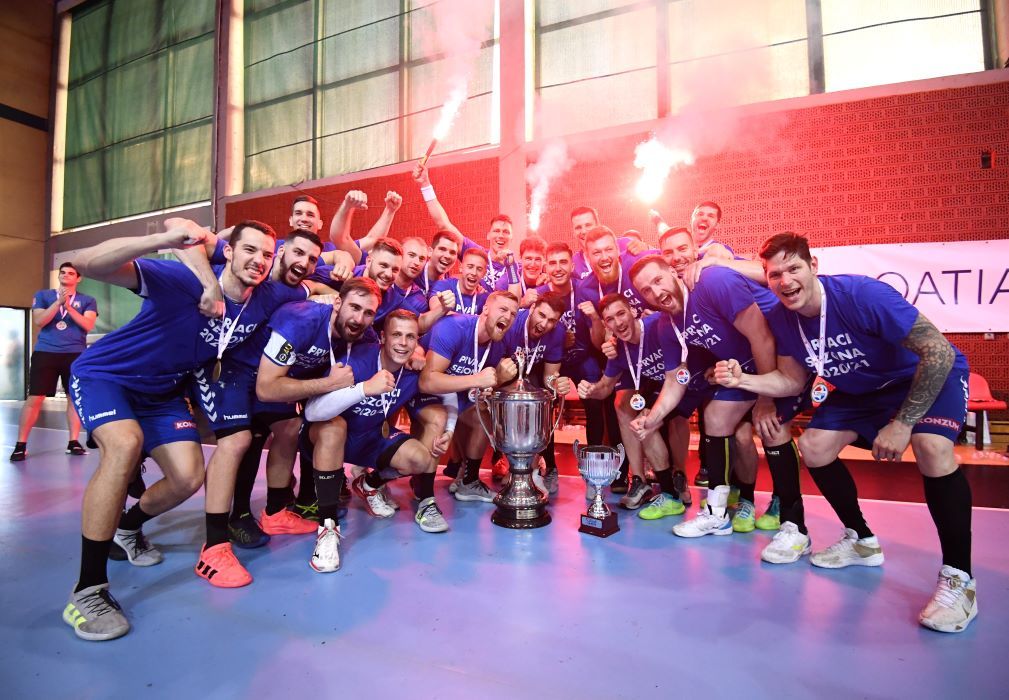 RK PPD Zagreb are new-old Croatian champions. Team led by Ivica Obrvan has won all 10 matches at Play-Off including two derby clashes with RK Nexe Nasice.
The eternal Croatian champions confirmed place at EHF Champions League 2021/2022, while Nexe will have to play at EHF European League.
The Cup Final4 will be played on Saturday and Sunday in Porec.
PPD Zagreb – Nexe Našice 22:19 (10:9)
PPD Zagreb: Ristanović, Jandrić 11 saves; Vistorop 2, Mrakovčić, Mandić 5, Klarica 1, Burić 2, Srna , Obradović, Stojnić 2, Kraljević , Matanović 2, Ravnić 1, Hrstić 1, Leimeter 1, Vlah 5
Nexe: Car 15 saves, Radovanović; Mileta 1, Mrđenović, Barišić Jaman 2, Buvinić 1, Jelinić 3, Vida 1, Blažević, Severec 2, Pešić 2, Kević, Tomić, Jaganjac 6, Markušić, Pribetić 1
STANDING:
1.

PPD Zagreb

10
10
0
0
337:214
20
2.

Nexe

10
7
0
3
302:266
14
3.

Porec

10
5
0
5
245:280
10
4.

Sesvete

10
4
0
6
264:302
8
5.

Dubrava

10
4
0
6
282:308
8
6.

Varazdin

10
0
0
10
231:291
0