Germany
Pfadi Winterthur win Swiss title after 17 years!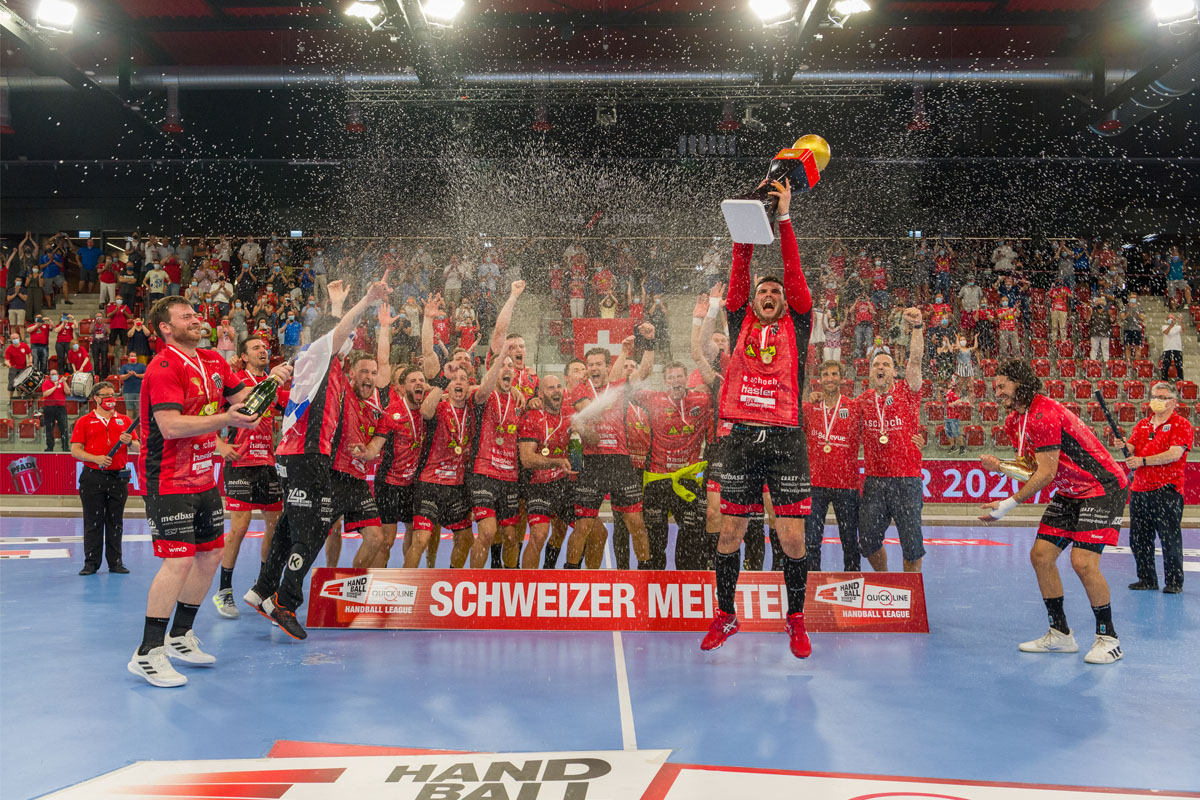 Pfadi Winterthur have won the first Swiss title since 2004, the 10th in the club's history.
Team coached by Adi Brunnger made dream come true after long period without major trophy. He will leave the club after 14 years. His succcessor will be Goran Cvetkovic, currently his assistant.
At the end it was 3:0 in final series against Kadetten.
Pfadi Winterthur vs. Kadetten Schaffhausen 25:23 (13:17)
PFA vs. KAD 3:0 
Pfadi Winterthur: Schulz 3 saves), Wipf (n.e.), Shamir (8 saves); Ott, Schönfeldt, Tynowski, Cohen (4), Dechow, Lier (2), Heer (2), Radovanovic (6/1), Jud (1), Bräm, Freivogel, Svajlen (2), Stojkovic (8/3).
Kadetten Schaffhausen: Pilipovic (13 saves), Biosca; Montoro, Zehnder (3/2), Schmidt (1), Schopper (3), Bartok (3), Langenick (n.e.), Novak, Teubert, Gerbl, Maros (3), Schelker (7), Frimmel (1/1), Tominec (2), Herburger.