Sander Sagosen playing amazingly good tournament these days in Norway and Sweden. The 25-years old Norwegian left back is the real leader of his team who secured the place at final weekend in Stockholm by seven wins in a row.
PSG Handball super-star is currently the No.1 at TOP scorers list of the Men's EHF EURO 2020. He netted 51 goals and still has three matches to make the number bigger.
The all-time best goalscorer is Kiril Lazarov.
The Macedonian goal machine scored 62 goals at Men's EHF EURO 2012 in Serbia, when his team made the biggest success ever, fifth place.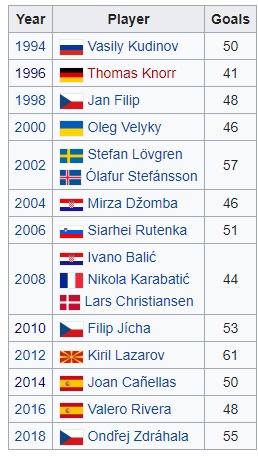 Mandatory Credit © Axel Heimken / kolektiff