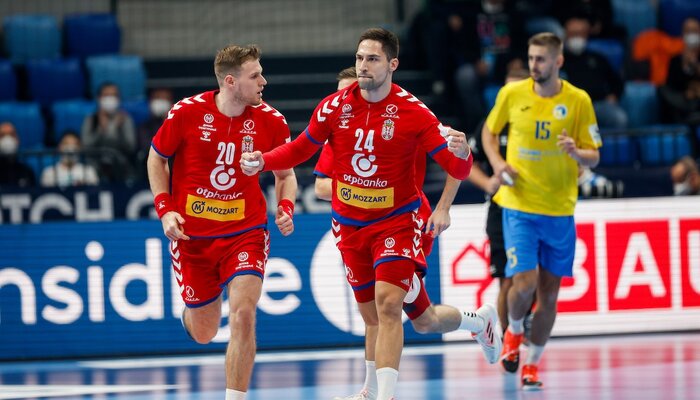 Sweden have lost the last test before the start of the World Championship 2023 at home against Serbia 28:30. It was a special night in Halmstad where domestic team wore jersey with the name of "Bengan" instead their surnames in honour of legendary Swedish coach Bengt Johansson who passed away last year.
Also, this was a night in which Mikael Appelgren got back to the Swedish squad after three years of absence.
However, Serbs took the show in Halmstad before start of the competition which will host Sweden and Poland since January 11.
Sweden–Serbia 28–30 (13–12)
Sweden: Lucas Pellas 5, Max Darj 3, Jim Gottfridsson 3, Eric Johansson 3, Felix Claar 3, Hampus Wanne 2, Lukas Sandell 2, Daniel Pettersson 2, Fredric Pettersson 2, Linus Persson 2, Jonathan Carlsbogård.
Serbia: Bogdan Radivojevic 5, Lazar Kukic 5, Vukasin Vorkapic 4, Nemanja Ilic 4, Petar Djordjic 4, Mijajlo Marsenic 2, Ivan Popovic 2, Predrag Vejin 2, Uros Borzas, Marko Milosavljevic.
Mandatory Credit © Jozo Cabraja / kolektiff