Slavko Goluza about series of Tatran: Presov breathes with the club!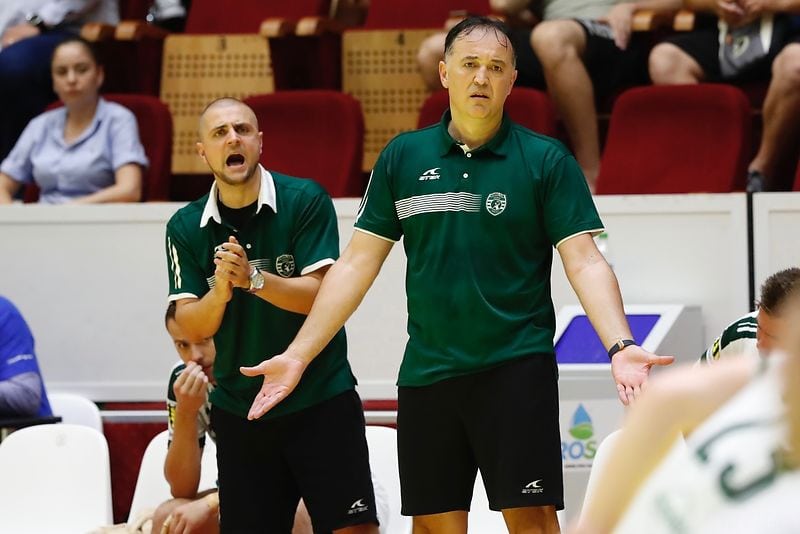 Slovakian Tatran Presov are in TOP form at the start of the season. Despite they had to play without two important players in backline, Kasal and Krok, and fact that Oliver Rabek just came back after injury, team led by Croatian coach Slavko Goluza made three important wins in just seven days – against Besiktas Mogaz (away) and Bjerringbro Silkeborg (home) in EHF Champions League, but also Meshkov Brest (away) at SEHA Gazprom League.
It is a huge euphoria in Presov. Hall was sold out against Silkeborg, more than 3.000 fans. I don't know when city of Presov was breathing with Tatran in this way. That is something what I wanted when I arrived. We need time to move some things in some direction. We are working hard. My left and right hand, Miro Bericki, helping me a lot. I know that we can't live from few wins and high-fives. This team need to use any chance to prove. I am satisfied, calm, dedicated to my job. Nobody works me behind my back, like it was before, people don't invent some stories, like they did on some other place. I stay the same, my job is handball and I am in. I made respectable squad from Tatran, who was two years ago team like it was. I am happy to hear comments from my colleague all around Europe, but I am with both feet on the ground. That has to be repeated from match to match – said Slavko Goluza in an interview for Balkan-Handball.com.