EGYPT 2021
Spain celebrate important win over Germany!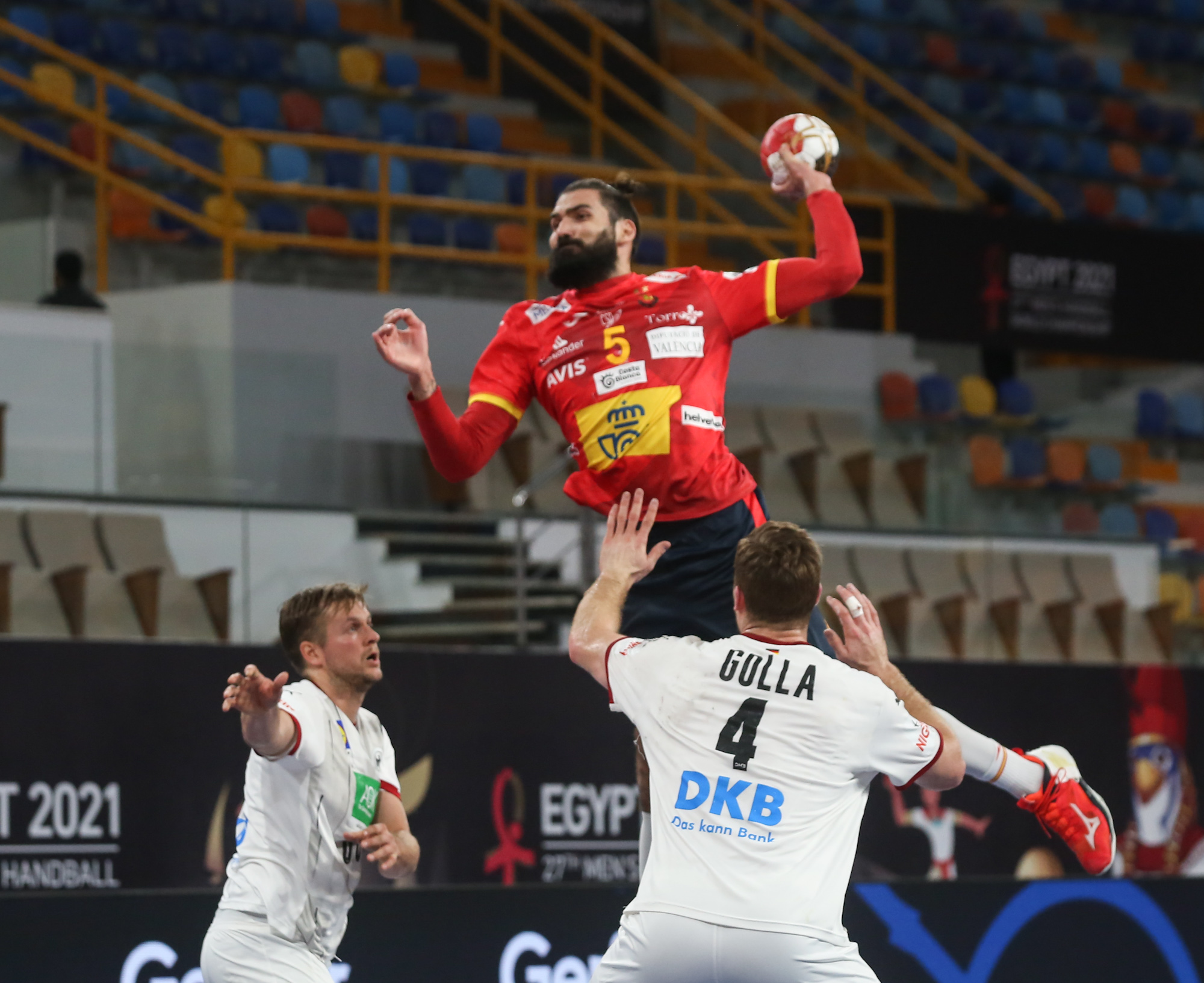 Spain defeated Germany 32:28 (16:13) in their first game of the main round Group I of the 27th IHF Men's Handball World Championship – Egypt 2021, at New Capital Sports Hall, Cairo on Thursday.
The European Champion snatched the upper hand in the first period against heavyweight Germany with a narrow 16:13, thanks to Rodrigo Corrales's great performance (10 saves). But Germans made a big comeback in the second half, led by Johannes Bitter and Kai Hefner. In the 45th minute, they were up 25:22, but then Spaniards took back the control again. Jordi Ribera boys scored six goals without reply and took the lead 28:25. There was no way back this time for Alfred Gislason's side…
Spain – Germany 32:28 (16:13)
Spain: Angel Fernandez 6, Ferran Sole Sala 5, Alex Dujshebaev 5, Raul Entrerrios 4, Daniel Dujshebaev 3, Jorge Maqueda Peno 2, Adrian Figueras 2, Daniel Sarmiento 2, Joan Canellas 2, Aleix Gomez 1.
Germany: Timo Kastening 7, Kai Hafner 6, Johannes Golla 4, Marcel Schiller 3, Uwe Gensheimer 3, Philipp Weber 2, Paul Drux 2, Juri Knorr 1.
Spain's center back Entrerrios Rodriguez claimed the 'Player of the Match Award' after a superb performance during the game, scoring six goals.
Spain are in the runners-up place of Group I with five points, while Germany stayed fourth with two points they gained from the preliminary round, while Germany has a mission impossible to fight through the quarterfinals…
GROUP I
Hungary 6
Spain 5
Poland 4
Germany 2
Brazil 1
Uruguay 0