EHF
Strong French defense for the second EURO final in a row!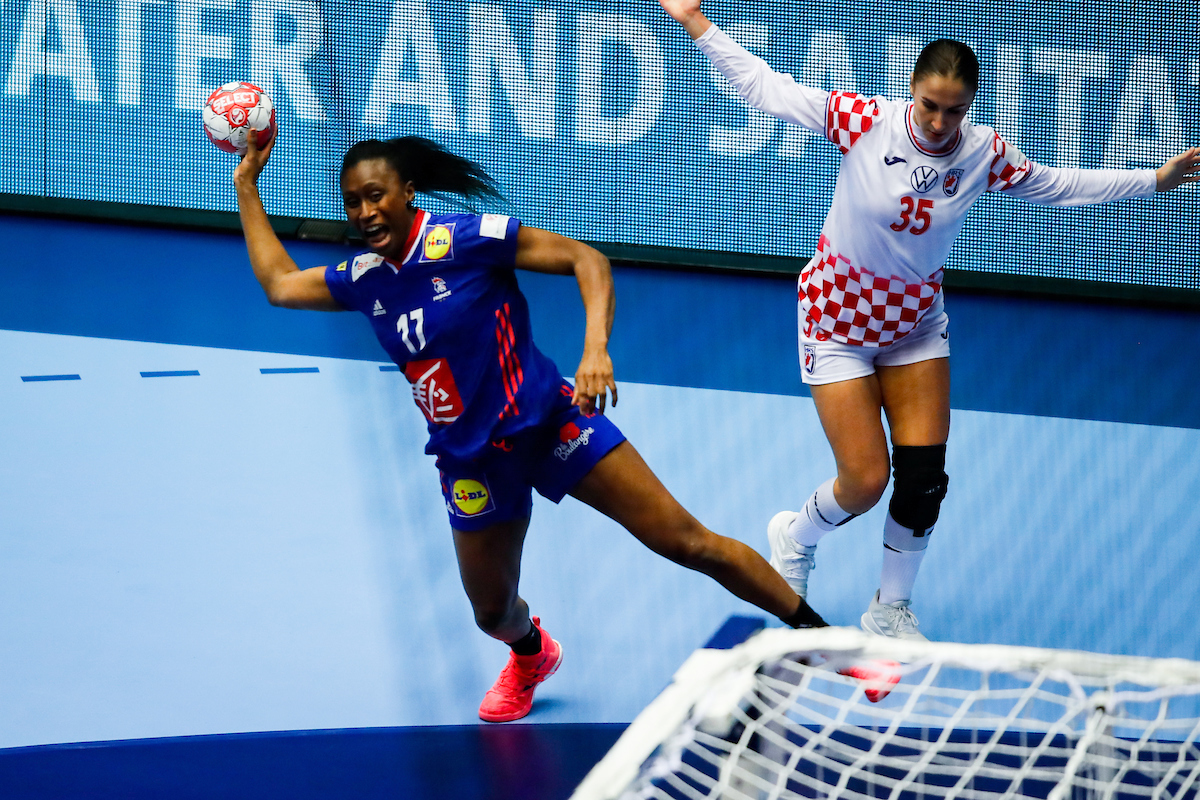 France are going for the second EURO gold medal in a row! The French team showed domination in the first Women's EHF EURO 2020 semi-final against Croatia 30:18 (15:5). Perfect defensive performance of the Olivier Krumbholz's squad has been seen from the first minute of the clash in Herning. The Croatian girls netted two goals for the last 20 minutes of the first half, what was indication that they have no strength to keep the balance with French stars.
MVP was Kalidiatou Niakate with four goals, just like Nze Minko and Lacrabere.
France – Croatia 30-19 (15-5)
Frankrig : Kalidiatou Niakate 4, Estelle Nze Minko 4, Alexandra Lacrabere 4, Grace Zaadi 4, Siraba Dembele 3, Oceane Sercien 2, Laura Flippes 2, Pauletta Foppa 2, Meline Nocandy 2, Chloe Valentini 2, Aissatou Kouyate 1.
Croatia: Dora Krsnik 3, Valentina Blazevic 3, Katarina Jezic 3, Andrea Simara 2, Ana Debelic 2, Camila Micijevic 2, Dejana Milosavljevic 2, Marijeta Vidak 1, Larissa Kalaus 1.
Mandatory Credit © Anze Malovrh / kolektiff