The 43th international handball tournament in Struga began. In first game we saw hard game between HC Besiktas Mogaz and HC Strumica. At the end, Turkish champion won 19:18 (10:8), even the underdogs had last chance for the draw. New Besiktas player, Nemanja Pribak, scored four goals, three at the beginning and the decisive one, for the victory. Large audience at " Zenska plaza" in Struga also saw great performance by goalkeeper Miroslav Kocic, who saved 18 balls.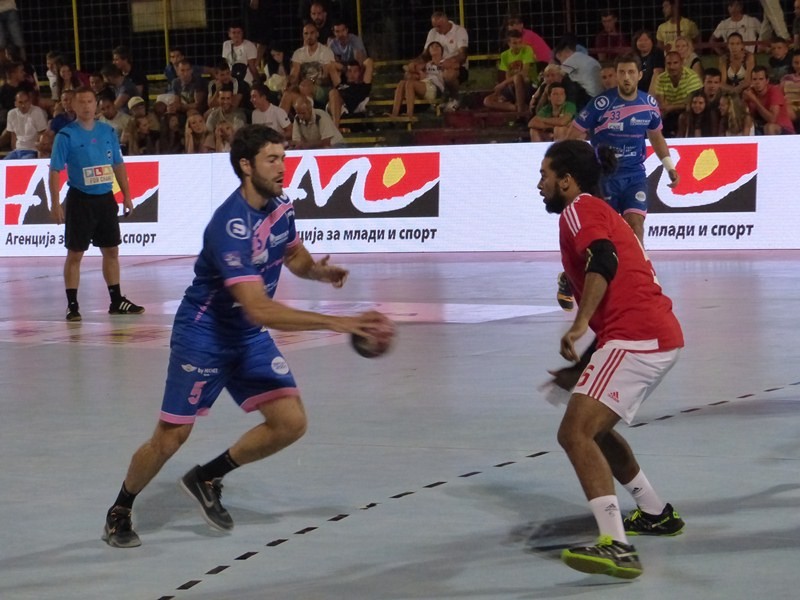 At the second game, HC Cesson Rennes won against Portuguese Benfica 24:21 (13:10). The man of the match was outstanding French goalkeeper Bonnefoit, who made 18 saves. French team was better side during the match, they had five goal advantage, but Portuguesse foun strentgh to come back, 15:15 and 18:18. Never the less, Bonnefoit made some decisive saves nad gave oppurtunity to his team mates, line player Lafranch and right back Derbier to score at the end.
The last two teams, Egyptian Al Zamalek and Romanian SC Dinamo Bucuresti will start today.